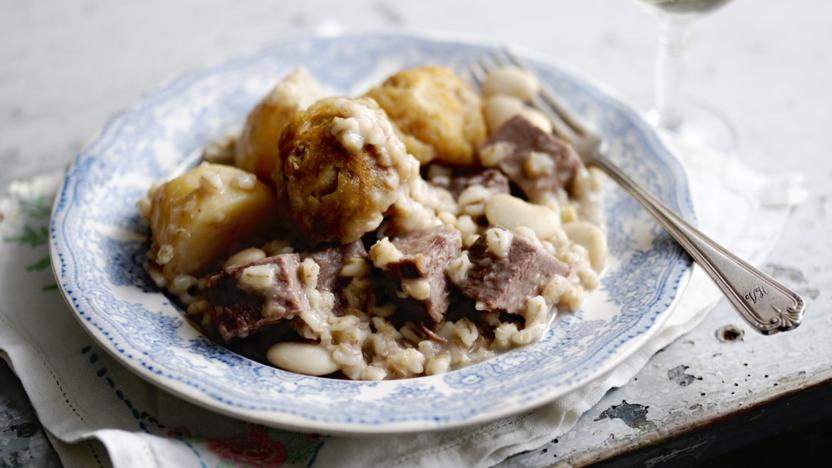 A classic Jewish recipe, cholent is traditionally cooked overnight on a Friday and eaten for lunch on the Sabbath.
Ingredients
For the cholent
For the dumpling
Method
Soak the butter beans in cold water for 24 hours before they are needed. You can use canned beans but dried beans give a much better flavour.

On the evening of cooking the dish, first make the dumpling. Put the flour and baking powder in a bowl and add the onion, oil and seasoning.

Add enough water to make a soft dough, shape into a fat oval, then wrap in clingfilm and leave to chill in the fridge for at least 30 minutes.

Preheat the oven to 120C/250F/Gas ½. Wash and drain the barley and drain the soaked butter beans.

Grease a large heavy casserole dish or a heavy pot with the goose fat or sunflower oil (do not use olive oil) and place the beef in the middle of the dish.

Position the dumpling, beans, barley and potatoes around the beef, then pour in boiling water to cover everything. Season with salt and freshly ground black pepper and cover with a tightly-fitting lid. Place on a low shelf in the oven and leave to cook overnight.

In the morning, check there is enough liquid in the pot - there's usually enough to leave the dish cooking as it is, but if it looks dry, add a little water. The dish will be ready by lunchtime. If you want a darker colour, you could turn the oven heat up a couple of hours before you eat it.