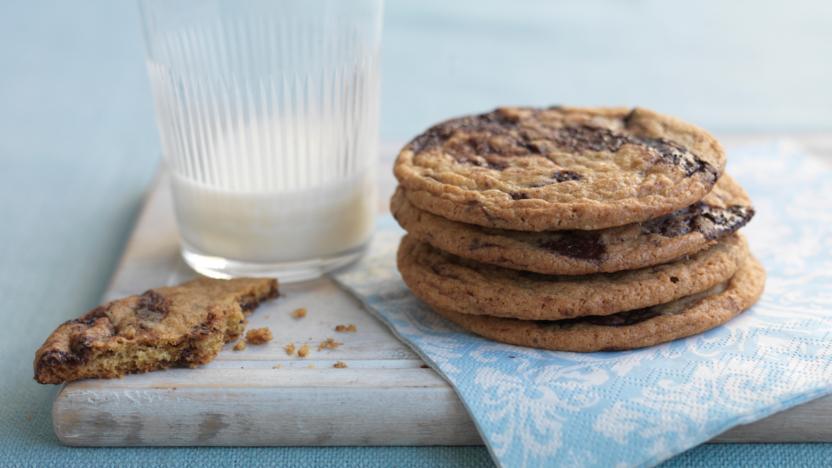 These are the ultimate chocolate chip cookies: crisp on the outside, chewy and soft on the inside, and really easy to make.
Method
Preheat the oven to 190C/375F/Gas 5.

In a bowl, combine the flour, baking soda and salt.

In another bowl, combine the butter, sugar, brown sugar and vanilla extract until creamy. Beat in the eggs. Gradually beat in the flour mixture. Stir in the chocolate.

Split the pliable dough into two halves, rolling each out into sausage shapes, approximately 5cm/2in in diameter. Wrap them in cling film and transfer to the refrigerator until ready to use.

When you are ready to bake the cookies, simply cut the log into slices 2cm/¾in thick and lay on a baking tray, widely spaced apart. Bake for 9-11 minutes until just golden-brown on the edges. Allow to cool for a few minutes on the tray before transferring to a wire rack. Enjoy warm with a glass of ice cold milk.