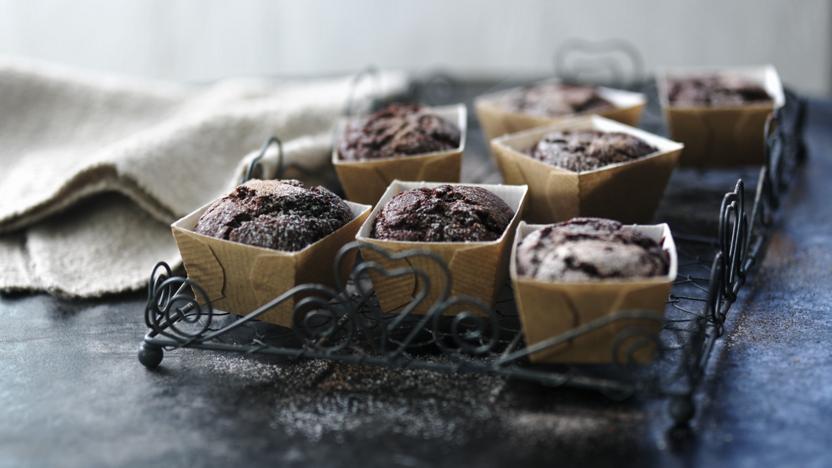 Adding beetroot to a chocolate cake recipe makes it wonderfully fudgy and moist. (Possibly a tiny bit healthy, too!)

Method
Preheat the oven to 180C/355F/Gas 4. Arrange paper muffin cases in a 12-mould muffin tin.

Sift the cocoa powder, flour and baking powder into a bowl. Mix in the sugar, and set aside.

Purée the beetroot in a food processor. Add the eggs, one at a time, then add the vanilla and oil and blend until smooth.

Make a well in the centre of the dry ingredients, add the beetroot mixture and lightly mix. Pour into the muffin cases.

Bake for 30 minutes or until the top is firm when pressed with a finger.

Cool on a wire rack and dust with icing sugar to serve.