Vegan chocolate and macadamia nut cookies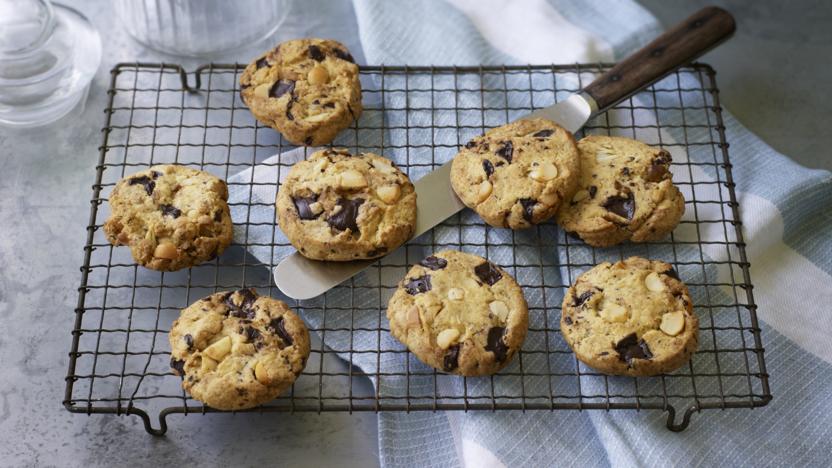 These vegan chocolate chip cookies are easy and delicious. Quick, easy and dotted with macadamia nuts.
Method
Preheat the oven to 190C/170C Fan/Gas 5.

Rub together the flour, sugar and margarine until it begins to come together as a dough. Add a little more flour if the mixture seems too wet. Mix in the chocolate chunks and nuts.

Shape the dough into a long sausage on a board, and cut into rounds about 1cm/½in wide. It may be quite crumbly.

Grease and flour a non-stick baking tray. Place each round on the tray and gently press down with the back of a fork.

Bake at the top of the oven for 15 minutes, or until golden brown. Leave to cool for at least 10 minutes before putting on a wire rack.