Chocolate truffles with cinder toffee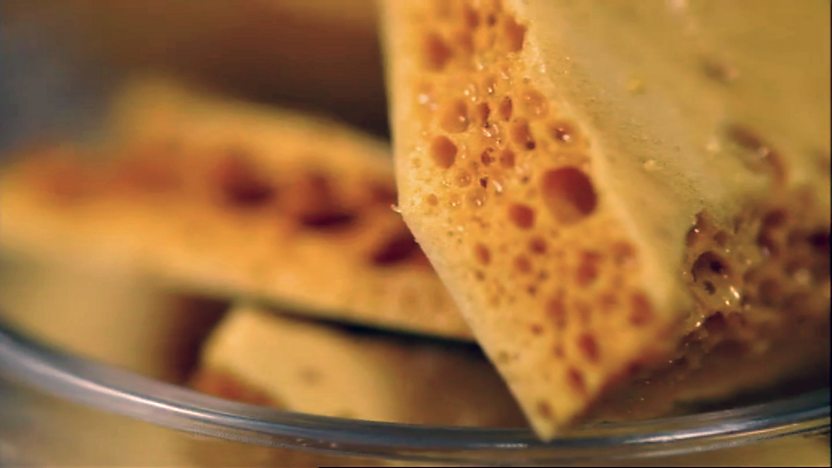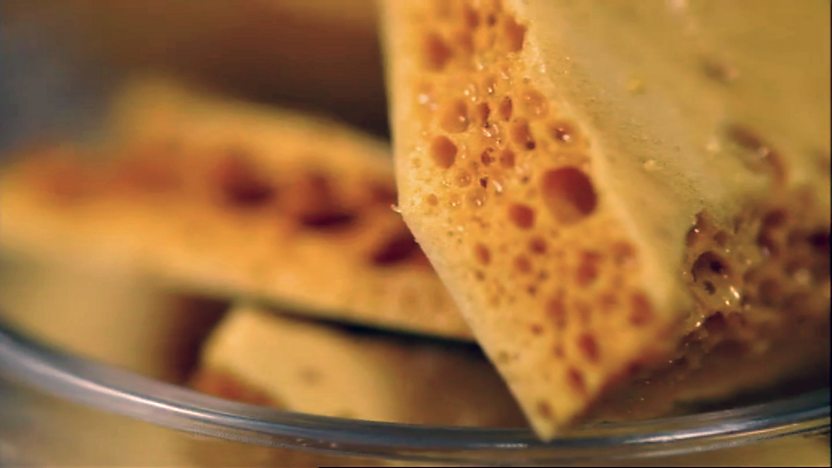 Chocolate truffles seem so indulgent, but are simple to make. Try them with cinder toffee, also known as honeycomb toffee, for a truly sweet treat.
Ingredients
For the chocolate truffles
For the cinder toffee
Method
For the chocolate truffles, place the cream into a saucepan and bring to the boil.

Put the chocolate into a bowl, then when the cream is boiling pour it over the chocolate and mix well until the mixture is smooth.

Set aside to cool, then cover and place into the fridge to chill and become firm for about two hours.

Sift the cocoa powder onto a plate and, using a teaspoon, curl balls of chocolate and drop straight into the cocoa and then roll to coat them

Place on a plate to firm up, then serve, or keep in a sealed container in the fridge until ready to serve.

For the cinder toffee, line a baking tray with baking parchment.

Place the sugar, honey, glucose and 50ml/1¾fl oz of water into a saucepan and bring to a boil.

Continue to cook until the temperature reaches 160C/320F on a sugar thermometer.

Remove from the heat, allow to cool for 30 seconds so that the bubbles disperse, then quickly beat in the bicarbonate of soda, stirring constantly.

Pour onto the lined baking tray and leave to cool for 30 minutes.

Break into shards and store in a sealed container until you want to serve it.