Chocolate pot with ginger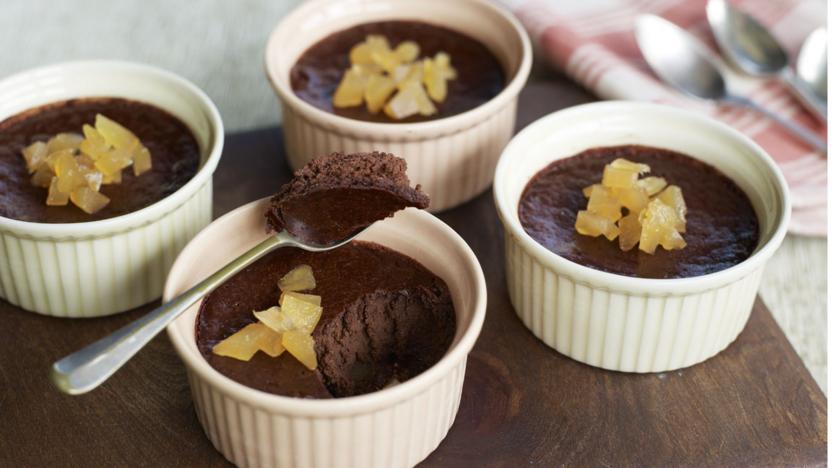 This easy chocolate recipe made with stem ginger is a perfect dinner party dessert.

Method
Preheat the oven to 140C/275F/Gas 1.

Warm the cream and vanilla pod and seeds in a saucepan. Whisk lightly to disperse the vanilla seeds, turn off the heat and cover with a lid. Set aside to infuse for 30 minutes.

Meanwhile, over a low heat, melt the chocolate in the milk in a small saucepan.

Beat the egg yolks, icing sugar and ground ginger together in a large bowl until light and fluffy. Add the chocolate mixture and vanilla-infused cream, remove the vanilla pod and whisk together until well combined.

Place the chopped ginger and a little ginger syrup into the bottom of the ramekins. Top with the chocolate mixture. Place the ramekins into a deep roasting tin and pour in enough hot water to come up to at least two-thirds up the side of the pots. Bake for 45-60 minutes, or until slightly puffed-up and spongy to the touch of a finger. The surface of the pot should form a little crust.

Remove the pots from the oven, allow to cool for a few moments and lift the pots from the water onto a clean tray. Chill in the fridge for at least six hours before serving. Serve straight from the fridge.
This recipe is from...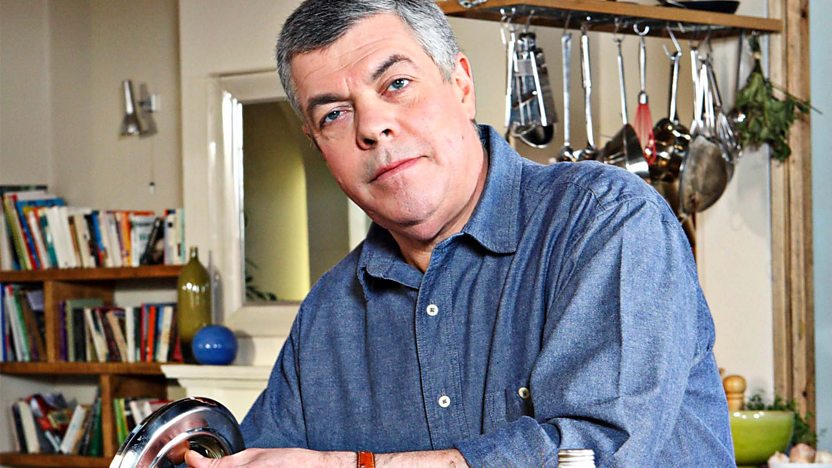 The Good Cook
Episode 6