This is a simple but impressive birthday cake. The syrup keeps the cake really moist, so it can be made in advance.
Ingredients
For the cake
For the sugar syrup
For the ganache
Method
Preheat the oven to 180C/350F/Gas 4. Grease and line two 20cm/8in sandwich tins.

Melt the chocolate in a bowl set over a pan of simmering water.

Meanwhile, cream the sugar and butter together in a bowl until light and fluffy. Add the orange zest and juice and the melted chocolate. Slowly beat in the eggs, one at a time, until well combined.

Sift the flour, baking powder and cocoa powder into the mixture and fold until well combined. Divide the cake batter between the two sandwich tins and bake for 25-30 minutes, or until cooked through.

While the cakes are cooking, make the sugar syrup. Heat the sugar and water in a pan over a medium heat until the sugar has dissolved and the volume of the liquid has reduced slightly. Stir in the orange liqueur.

Once cooked, remove the cakes from the oven and set aside to cool for 10 minutes. Use a skewer to poke holes all over the cake, then pour over the syrup, letting it completely soak in after each addition. Leave to cool completely. Run a round-bladed knife around the inside edge of the tins to loosen the cakes, then remove them from the tins.

For the ganache, warm the double cream in a saucepan then remove from the heat. Stir in the chocolate and set aside for a few minutes to melt. Stir the ganache until smooth then add the orange liqueur. Set aside to cool.

To ice the cake, sit one cake on a serving plate and use the chocolate ganache to sandwich the cakes. Ice the top and sides of the cakes with the remaining ganache (use kitchen paper to clean up any spills). Allow the icing to set slightly, then smooth with a palette knife.
Recipe Tips
The unfilled cake will keep well for a few days - once completely cool, wrap it in cling film.
Related Recipes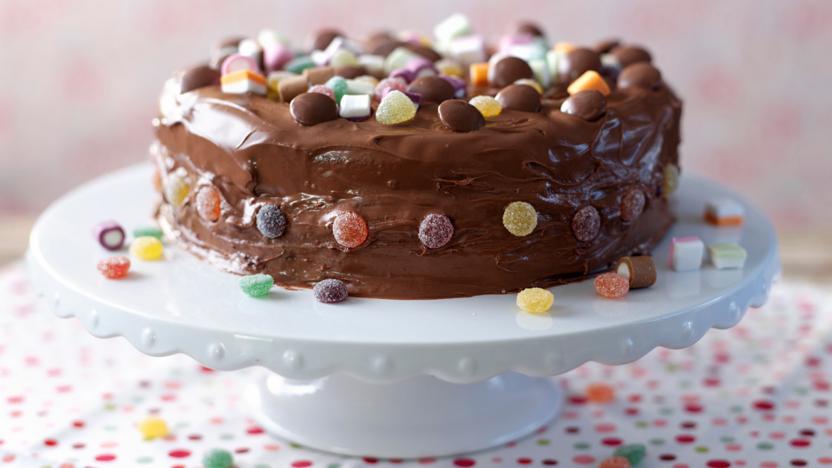 See more chocolate cake recipes (45)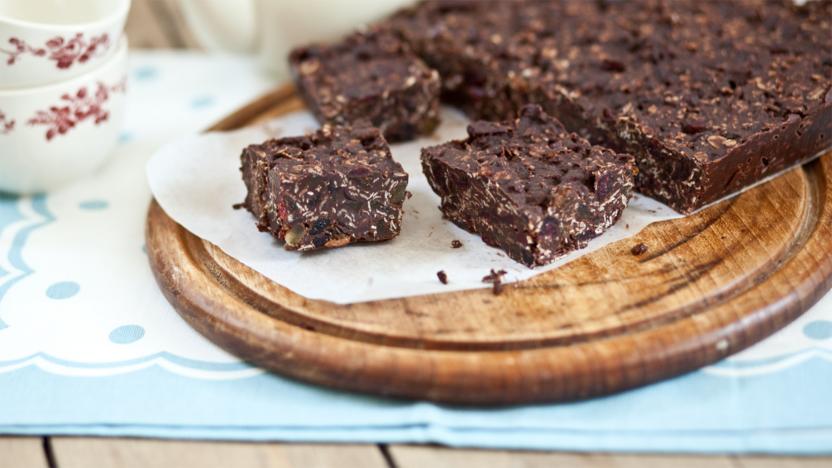 See more dark chocolate recipes (362)