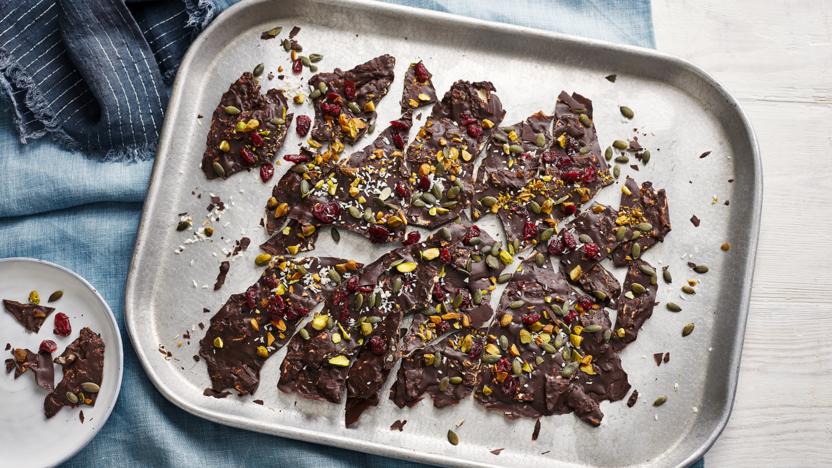 This easy chocolate matzo bark is a delicious treat that is fun to make and decorate with the kids. Make this recipe vegan or parve (non-dairy) by choosing the chocolate accordingly.
Method
Line a large baking tray with baking paper. Spread the matzo cracker shards evenly over the tray, leaving about 5mm/¼in between each piece.

Put the chocolate in a heatproof bowl. Set the bowl over a pan of gently simmering water, making sure the water is not touching the bottom of the bowl. Leave the chocolate to melt, stirring once or twice.

Pour the melted chocolate over the broken matzo, using a spatula to spread it evenly over all the pieces. Sprinkle over the pistachios, dried fruit, pumpkin seeds and coconut, and a light sprinkling of sea salt, if using.

Leave to set at room temperature. Break into shards and store in an airtight container.
Recipe Tips
If making this for Passover, make sure your matzo crackers are suitable.
The bark will keep for up to a week in an airtight container.