Chocolate hot cross bun pudding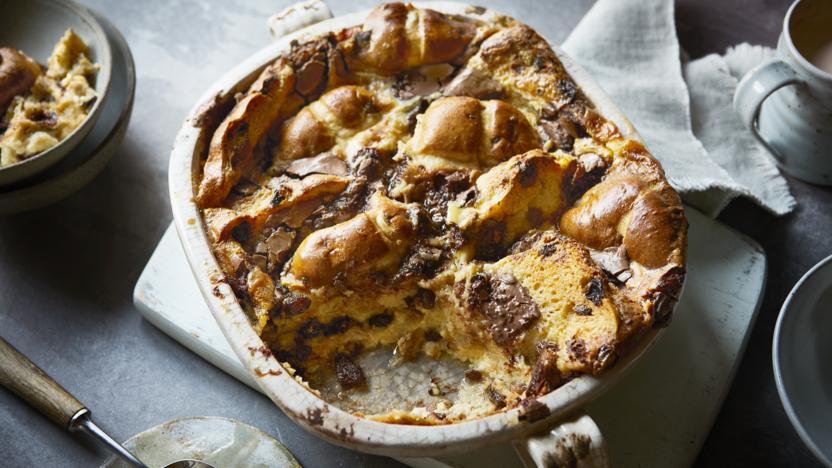 This recipe could not be any more Easter if it tried! What a way to use up hot cross buns and Easter eggs!

Method
Preheat the oven to 180C/160C Fan/Gas 4.

Spread butter on each half of hot cross bun and arrange the buns in a large ovenproof dish.

Gently heat the milk and cream together in a saucepan with the cinnamon stick. Remove from the heat to cool slightly.

Whisk the eggs together with the vanilla and sugar until pale, then gradually pour in the milk and cream mixture, whisking constantly. Remove the cinnamon stick, then pour the mixture over the hot cross buns and allow to soak in for 15 minutes.

Place the ovenproof dish in a large baking tray filled halfway up with water. Sprinkle the chocolate pieces over the top and bake for 45 minutes. Serve hot with vanilla ice cream on the side.
This recipe is from...
Recipes from this episode