Chocolate dipped chocolate shortbread
Preparation time
less than 30 mins
Cooking time
30 mins to 1 hour
Bake a batch of melt-in-your mouth chocolate shortbread for your Red Nose Day bake sale and watch the money roll in.
Preparation time
less than 30 mins
Cooking time
30 mins to 1 hour
Method
Preheat oven to 190C/375F/Gas 5. Line a baking tray with baking parchment.

With a handheld electric mixer, beat together the sugar and butter in a large mixing bowl. Beat in the egg and the vanilla extract.

In another bowl, sift together the flour, cocoa and salt. Stir into the butter mixture, then stir in the chopped chocolate.

Roll teaspoonfuls of dough into balls and place on the lined baking tray at least 2.5cm/1in apart. Flatten slightly with the back of spoon.

Bake the biscuits for 10 minutes. Allow to cool for a minute on the tray, then transfer to a wire rack to cool completely.

Meanwhile, melt the three types of chocolate separately in a microwave (at least a minute). Alternatively, melt the chopped chocolate in a bowl suspended over a pan of simmering water (do not allow the bottom of the bowl to touch the water).

Dip the cooled biscuits halfway into one type of chocolate, then allow the excess to run off before placing on a sheet of baking parchment to set.
Related Recipes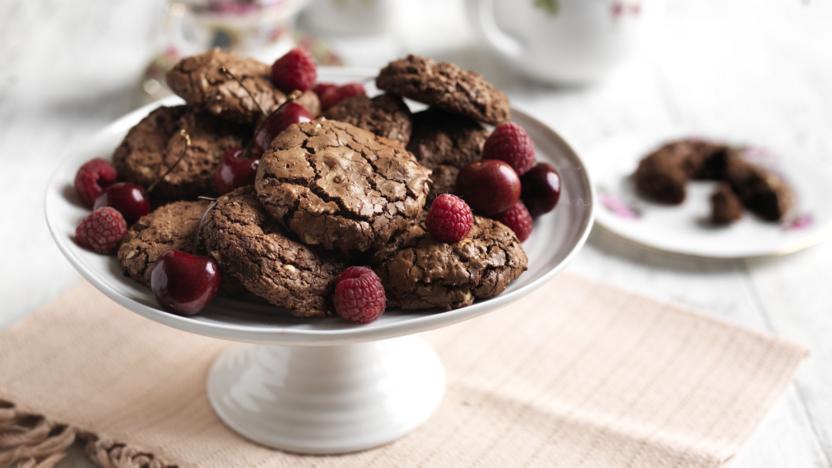 See more chocolate biscuit recipes (8)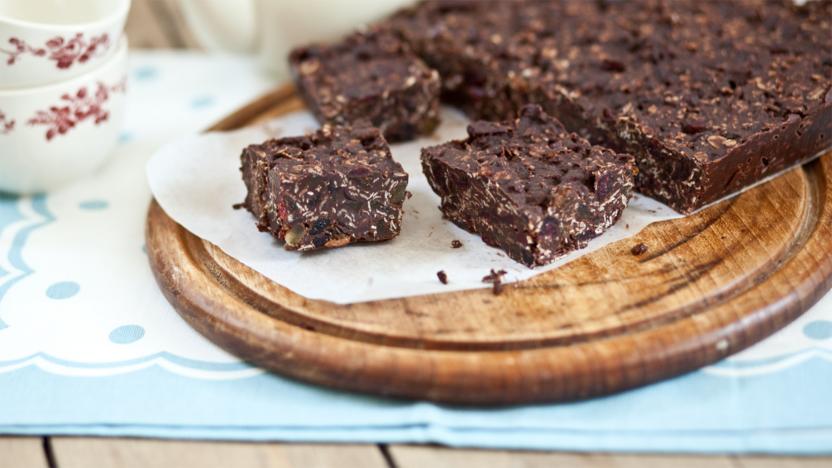 See more dark chocolate recipes (362)
This recipe is from...
Recipes from this episode