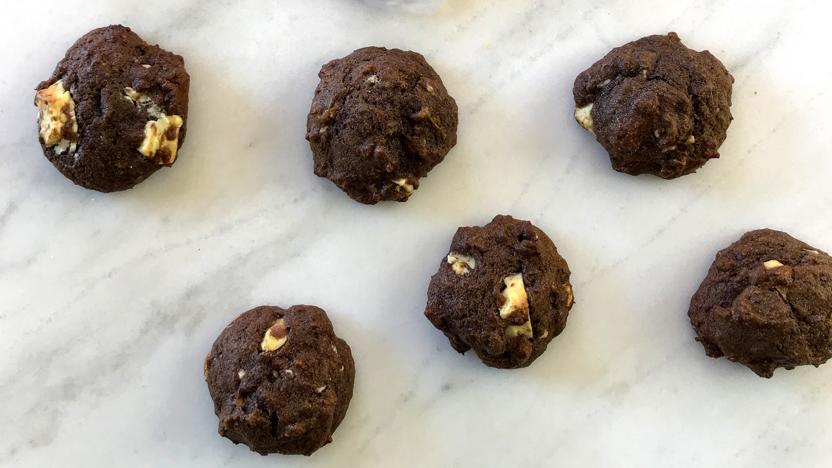 These soft, chocolate cookies are so easy to whip up. They can be made vegan or just egg-free. Chilling the dough ensures they don't spread too much, but you can skip this step.

Each cookie provides 86 kcal, 1.5g protein, 13g carbohydrate (of which 7g sugars), 3g fat (of which 2g saturates), 1g fibre and 0.2g salt.
Method
Set a sieve over a large mixing bowl and sift together the flour, cocoa powder, bicarbonate of soda and salt.

In a separate bowl, mix together the mashed banana, honey, melted butter and vanilla extract.

Stir the banana mixture into the flour mixture until completely combined. Stir in the chocolate chunks. Set the mixture aside in the fridge for up to 30 minutes.

Preheat the oven to 190C/170C Fan/Gas 5. Line a baking tray with greaseproof baking paper.

Use a teaspoon to drop walnut-sized dollops of the cookie dough onto the tray. Allow 2.5cm/1in between the cookies. Bake in the oven for 10 minutes until the cookies are set. Leave to cool slightly for 2 minutes, then transfer to a wire rack to cool completely.