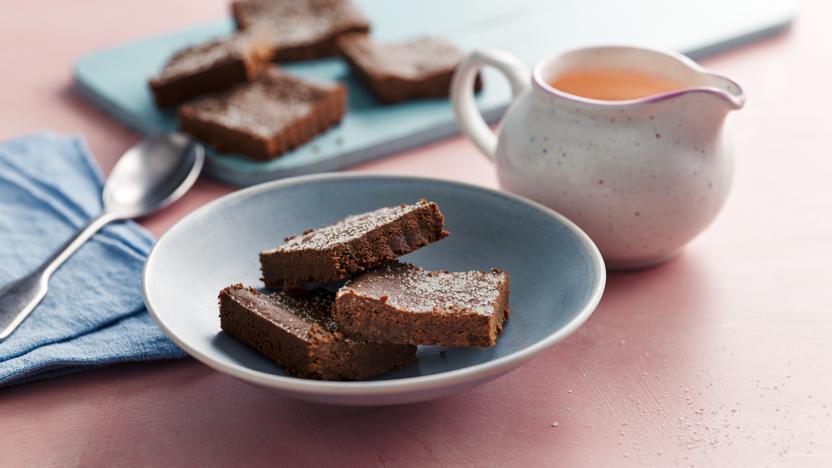 Chocolate concrete is a school dinners classic that couldn't be easier to recreate at home. Cut this delicious chocolate treat into squares and serve warm with custard – pink custard for authenticity!

Equipment and preparation: You will need a 20cm/18in square cake tin.
Method
Preheat the oven to 180C/160C Fan/Gas 4. Grease a 20cm/18in square cake tin and line the base and sides with buttered baking paper.

Combine the flour, sugar and cocoa powder in a large mixing bowl and mix well.

Melt the butter, then combine with the dry ingredients and mix well. You may find it easier to use your fingers to rub the butter into the dry ingredients to make sure it's thoroughly combined. Tip the mixture into the prepared tin, spread level and press the mixture flat using the back of a spoon. Bake on the middle shelf of the preheated oven for 20 minutes until firm.

Remove from the oven, sprinkle with the remaining tablespoon of sugar and leave to cool for 10 minutes before cutting the chocolate concrete into squares or portions to serve. Serve warm with custard.