Lower-fat chocolate brownies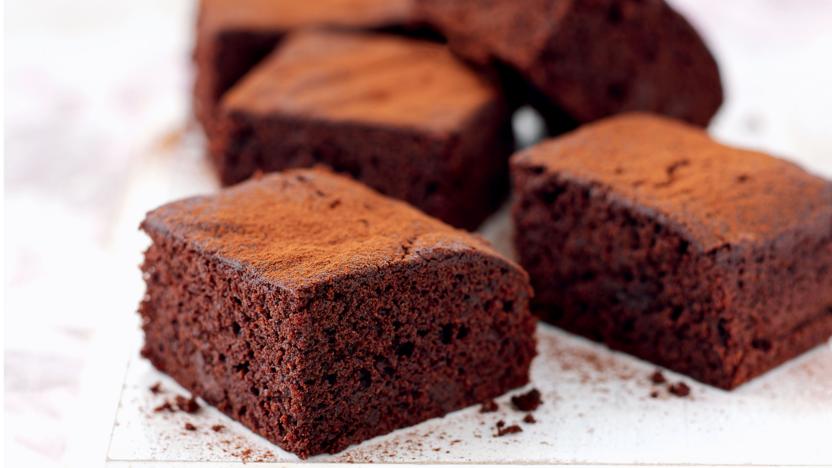 These chocolate brownies are have fewer calories than a typical brownie, but they're just as delicious and easy to make.

Each brownie provides 222 kcal, 3.7g protein, 23.5g carbohydrate (of which 17g sugars), 13g fat (of which 3.6g saturates), 1.4g fibre and 0.6g salt.
Method
Preheat the oven to 190C/170C Fan/Gas 5. Grease and line an 18cm/7in square deep cake tin.

Beat together the sunflower spread, eggs and sugar. Stir in the flour and cocoa powder, then add the chocolate and chocolate extract. Stir in 1 teaspoon of boiling water and a pinch of salt.

Transfer the mixture to the prepared tin and bake for 30 minutes, or until a skewer comes out clean when inserted in the centre.

Leave to cool in the tin then cut into 9 squares. Dust with a little cocoa powder and serve.