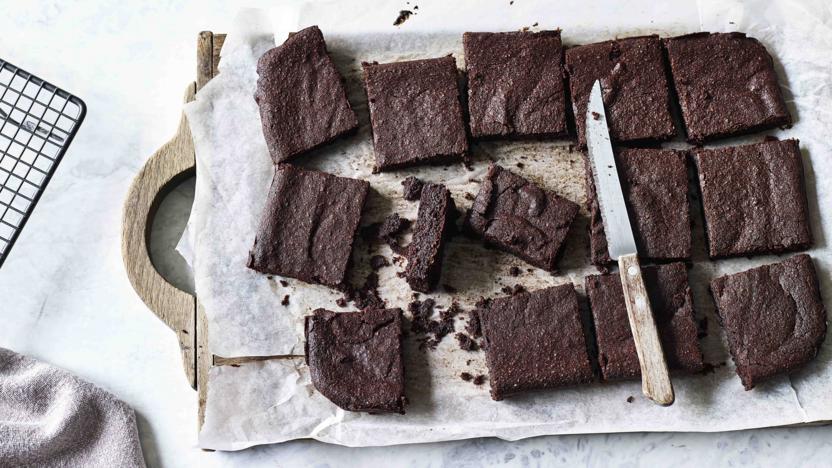 Beetroot adds a dense, moist texture to these easy brownies. Serve as a pud with cream or ice cream or on their own at teatime. Make sure you buy plain cooked beetroot, not the type stored in vinegar.
Method
Grease and line a 30x20cm/12x8in rectangular brownie tin.

Put the chocolate and butter in a heatproof bowl and put in the oven. Set the oven to 190C/170C Fan/Gas 5 (the chocolate and butter will melt as the oven heats up). After 3 minutes, give the mixture a stir. Once melted, remove from the oven and leave to cool slightly.

Put the sugar in the bowl of a food processor along with the beetroot. Mix well to form a sugary, purple paste. Crack in the eggs and add the cocoa powder and salt. Whizz to combine, then add the chocolate and butter mixture and whizz again. Add the flour and ground almonds and pulse until the mixture is just combined.

Spoon the brownie mixture into the prepared tin and bake for 30–40 minutes, or until the top is firm to the touch, the brownie has come away slightly from the sides of the tin and a skewer inserted into the centre comes out slightly smudged with dough (but not too much).

Leave to cool, then cut into squares. These brownies are best stored in an airtight container for up to 3 days and after that in the fridge for up to a week.