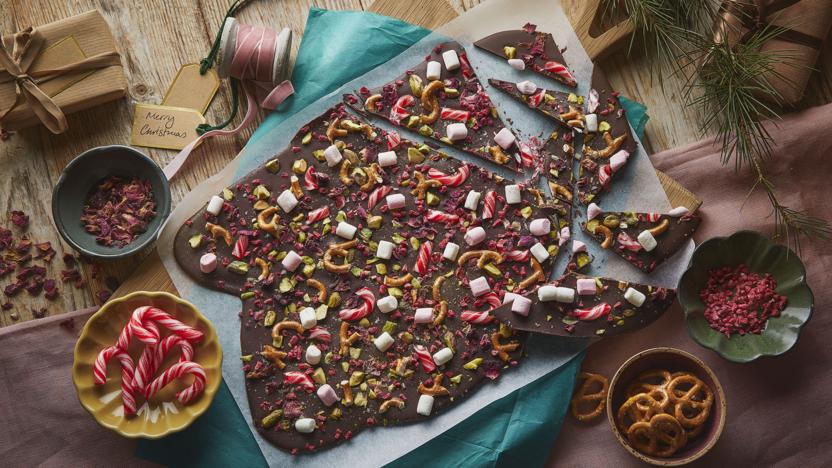 Chocolate bark is ridiculously easy to make and is an instant Christmas present for the chocolate lovers in your life. Decorate with nuts, dried fruits, marshmallows or candy canes.
Ingredients
300g/10½oz white, milk or dark chocolate, roughly chopped
To decorate (all optional)
Method
Melt 200g/7oz of the chocolate in a glass bowl of a simmering pan or water or in the microwave. Stir in the remaining 100g/3½oz until melted. Leave to cool for 5 minutes.

Pour out onto a large sheet of baking paper and use a teaspoon to even out the melted chocolate, leaving a few waves in the mix. Scatter over your chosen toppings and refrigerate until solid.

Use a knife to cut the chocolate into shards of bark and wrap as a gift.