Chocolate and ginger tarts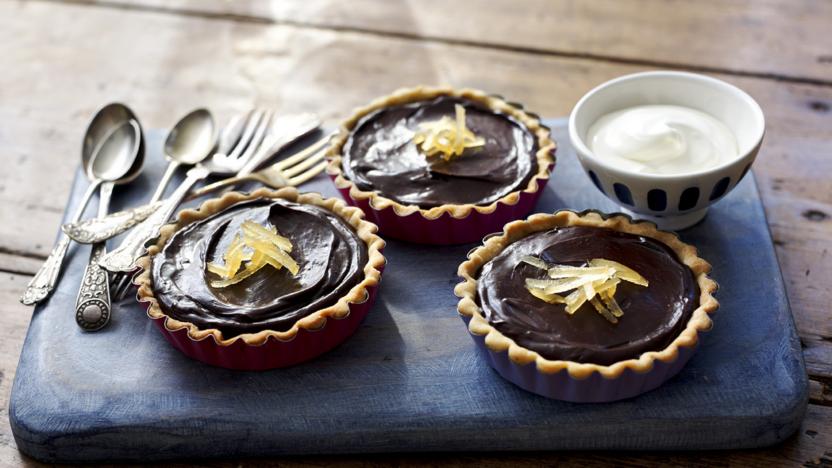 The chocolate tarts make a quick and easy dessert. Make it even easier by using ready-made tart cases.
Method
Preheat the oven to 200C/400F/Gas 6.

Dust the work surface with flour and roll the dough out thinly. Use it to line one large 25cm/10in tart ring or 6 individual tartlet rings 10cm/4in in diameter. Trim away any excess.

Line the tart case with baking parchment, fill with baking beans and bake in the oven for 12-15 minutes. Remove the baking beans and paper and cook for a further 10 minutes or until the base of the tart is golden-brown and cooked through. Remove the tart from the oven and set aside to cool.

Meanwhile, heat the chocolate and cream in a saucepan set over a medium heat, stirring continuously until the chocolate melts and mixture is smooth and thick.

Sprinkle the finely chopped stem ginger over the base of the tart, reserving a little to garnish.

Pour the chocolate mixture into the tart shell and chill in the fridge for 45 minutes, or until set. Sprinkle over the remaining stem ginger.