Chocolate and amaretto mousses with raspberry sauce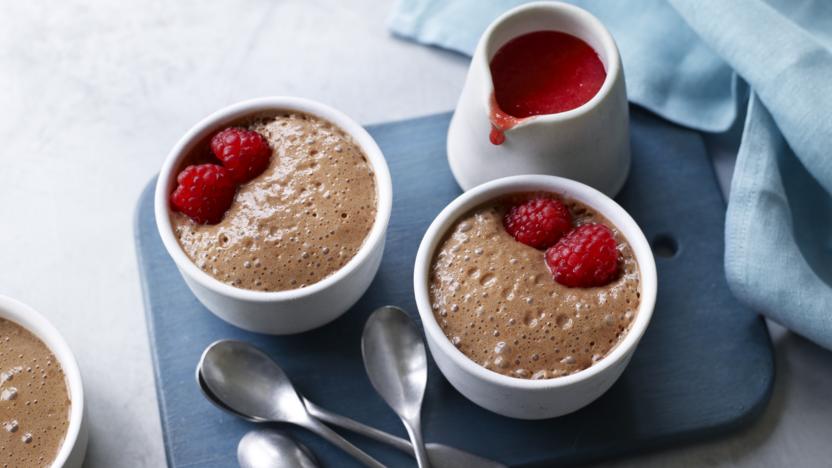 These delicious milk chocolate mousses are laced with amaretto and can be made a day ahead and chilled in the fridge, or use the freezer for a quicker set.


Ingredients
For the mousses
For the raspberry sauce
Method
For the mousses, place the chocolate in a large heatproof bowl sat over a saucepan of gently simmering water, making sure the water does not touch the bowl. Allow the chocolate to melt and then leave to cool slightly. Stir the amaretto into the melted chocolate and add the egg yolks. Whisk together to combine.

In a separate large bowl, whisk the egg whites using an electric hand whisk until foamy and thickened. Stir 1 tablespoon of egg white into the chocolate mixture and stir to combine. Then carefully fold the rest into the chocolate mixture, using a large metal spoon and being careful not to knock out too much air. Divide the mixture between four ramekins or glasses and transfer to the fridge to chill for at least 4 hours.

For the raspberry sauce, reserve 8 raspberries for decoration and soak them in a small bowl with the amaretto. Heat the remaining raspberries in a saucepan with 2 tablespoons of the orange juice. Add the caster sugar to taste – it should still be sharp enough to cut through the sweetness of the chocolate mousse. Heat and stir gently for a few minutes, until the raspberries have collapsed. Remove from the heat and pass through a fine sieve to remove any seeds. Return to the pan and heat gently for a minute or two until slightly reduced.

To serve, arrange the amaretto-soaked raspberries on top of the chocolate mousses and drizzle over the raspberry sauce.
Recipe Tips
If it's crucial the recipe is gluten free, check the ingredients on your chocolate.
If you need to speed up the chilling time, put the mousses in the freezer.
This recipe is from...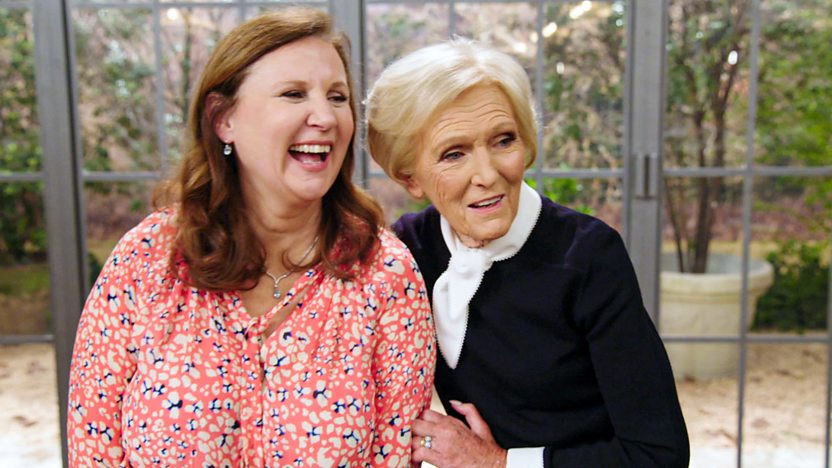 Best Home Cook
3. Episode 3
Recipes from this episode