Gluten-free chocolate cake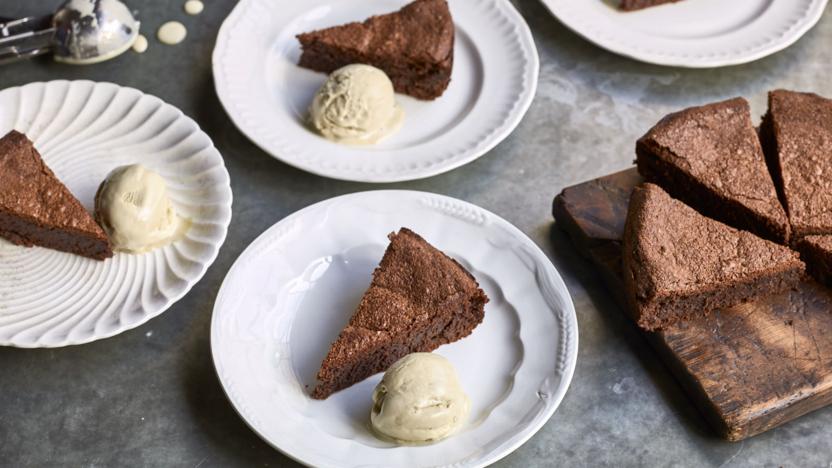 This is a rich, decadent, gluten-free chocolate cake from Italy. Serve with authentic, Italian pistachio ice cream for extra delight.



Method
Preheat the oven to 180C/160 Fan/Gas 4. Grease a 23cm/9in loose-bottomed round cake tin and line with greaseproof paper.

Melt the chocolate in a small heatproof bowl set over a saucepan of gently simmering water, making sure the bowl doesn't touch the water.

Put the butter and sugar in a large mixing bowl and beat until light and creamy. Whisk in the egg yolks. Mix in the almonds, then lightly fold in the melted chocolate.

Using an electric hand whisk, beat the egg whites in a large, clean glass bowl until stiff peaks form. Fold into the almond mixture. Spoon into the prepared tin and level out the top.

Bake for 30–40 minutes, or until a skewer inserted into the centre of the cake comes out clean. Leave to cool slightly in the tin, then transfer to a cooling rack.