Chocolate chip fluffy pancakes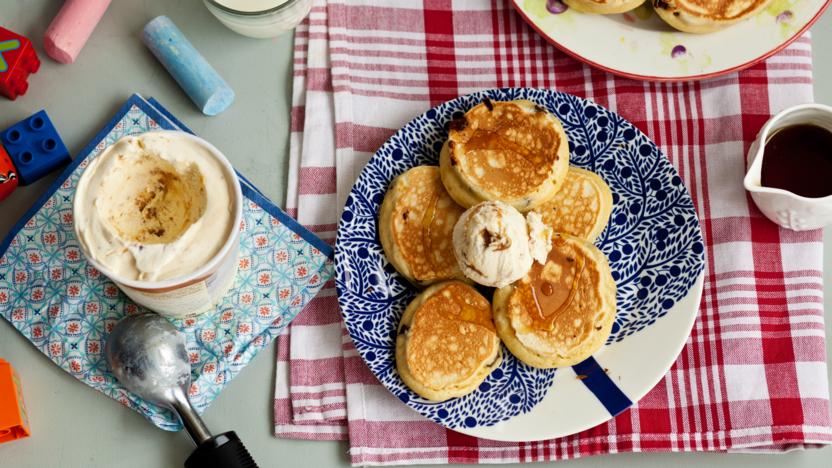 Utterly scrumptious, this fluffy pancake recipe is a kid's dream, loaded with chocolate chips and served with ice cream.

Method
Whisk together the eggs and milk.

Place the plain flour, caster sugar and a pinch of salt in large bowl, then make a well in the centre, pour in the liquid and beat with a hand whisk until smooth.

Stir in the chocolate chips, then cook spoonfuls of the mixture in a non-stick pan, using just a tiny splash of sunflower oil, for 1-2 minutes on each side until puffed and golden.

Stack and serve with a scoop of butterscotch ice cream and a drizzle of maple syrup.
Recipe Tips
Once you've learned how to make these fluffy pancakes, you can experiment with the toppings. Try a different flavour ice cream, use yoghurt or low-fat crème fraîche for a lighter option.
Related Recipes
See more Pancake topping ideas recipes (14)
See more pancake recipes (60)
See more egg recipes (2846)