Chocolate chip pan cookie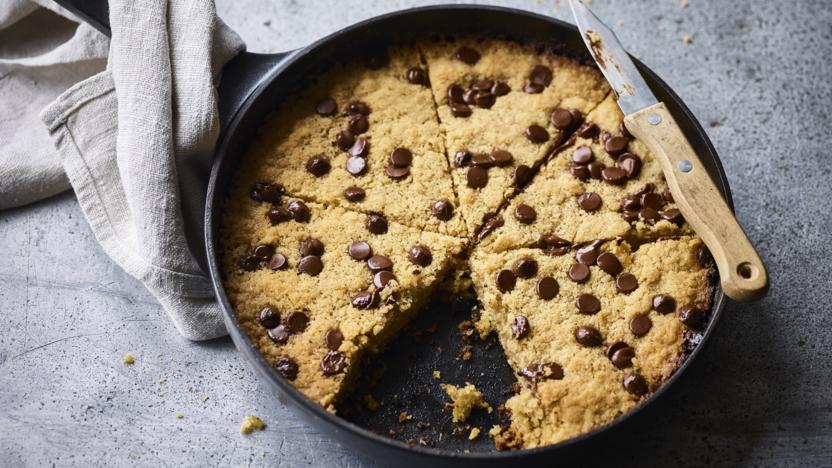 Here's a quick way to get the homemade cookie flavour but without the faff of divvying up the dough. It's all made in one pan and cooked slowly on the hob till you have a lovely crust, but a gooey centre.


Method
Place a small non-stick, thick-based heavy frying pan, about 23cm/9in, on a medium to low heat. Add the butter and allow it to melt, then add the sugar and stir until it has dissolved. Take off the heat and let it cool for a few minutes.

While the butter is cooling, lightly beat the egg in a bowl and add the vanilla and almond extracts.

Now add the flour, bicarbonate of soda and salt to the mixture in the frying pan, followed by the egg mixture. Stir until you have a smooth cookie batter.

Press the batter down and sprinkle over the chocolate chips.

Now leave on a low heat for 15–20 minutes. If you find the bottom catches, you may find it helpful to pop a lid on the pan for 5 minutes. What you should end up with is a crisp base and gooey top.

Let the cookie cool and set for about 15 minutes. I like to take out slices and eat them warm with ice cream.
Recipe Tips
You can double up the mixture to have some ready to bake in the freezer. Simply double all the ingredients if you want to do this, cover and place the dough in the freezer.