Leftover chicken and sweetcorn noodle soup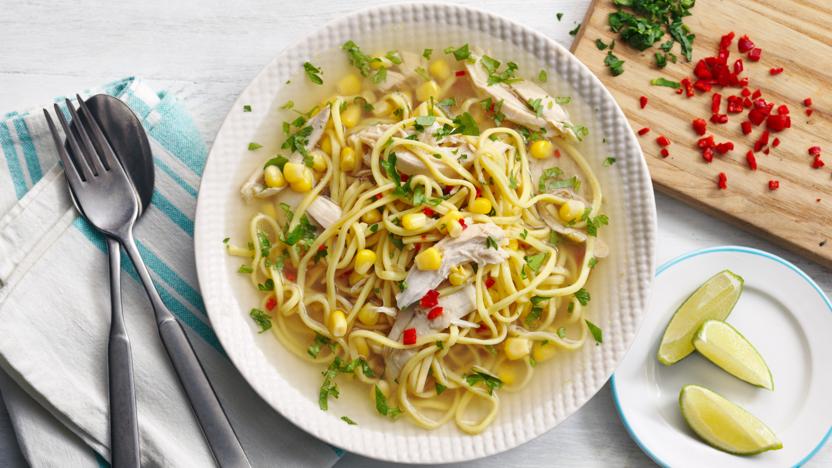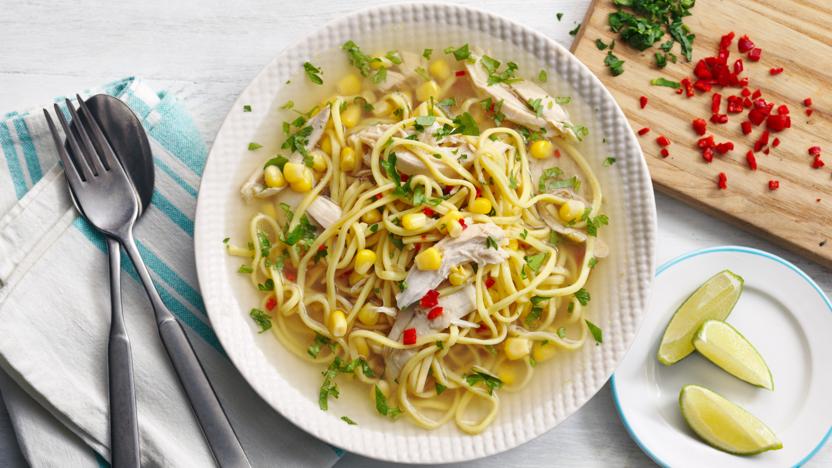 Method
Put the chicken carcass in a large saucepan and cover with 2 litres/3½ pints of cold water.

Add the garlic, ginger, soy and half the chilli to the pan and bring to the boil. Turn the heat down and simmer for 30 minutes until the liquid has reduced by half.

Strain the liquid into a clean saucepan and return to the boil. Add the egg noodles and sweetcorn and simmer for 2 minutes, until heated through.

Stir in the lime juice, remaining chilli and coriander and serve straightaway.
Recipe Tips
Add any chunks of meat that you have left on the carcass to make the soup more substantial.