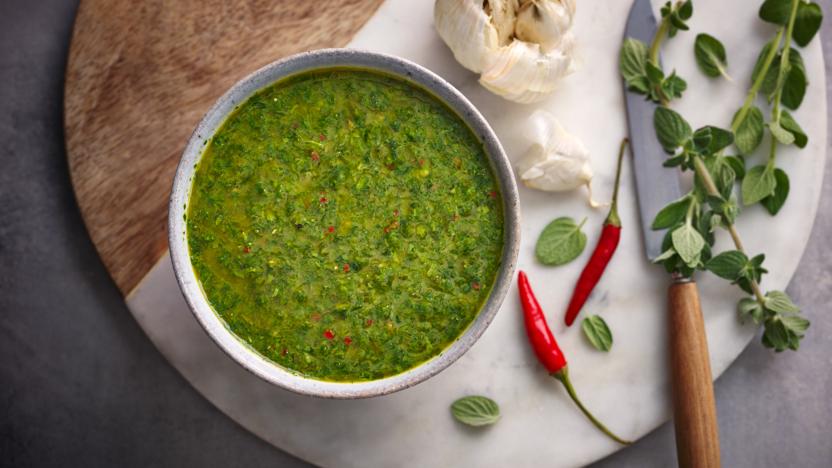 A speciality of Argentina and Uruguay, where chimichurri sauce is served over grilled, roasted or barbecued meat. It's also great with poultry or fish, or used as a marinade.
Method
Put the herbs in a bowl and add the garlic, chilli, 1 tablespoon of vinegar and the salt.

Whisk in the oil a little at a time until it is all incorporated. Season with lots of ground black pepper. Taste and add a little extra vinegar or dried chilli if needed.

Cover and set aside for at least 30 minutes to allow the flavours to infuse.

Ideally eat the day it is made. Store any leftover sauce in the fridge for up to 2 days.
Recipe Tips
To make this sauce in a food processor, add all the ingredients and blitz until thoroughly combined. Adjust the seasoning to taste and leave to stand for at least 30 minutes before serving.
You can use white wine vinegar or cider vinegar instead of red wine vinegar.