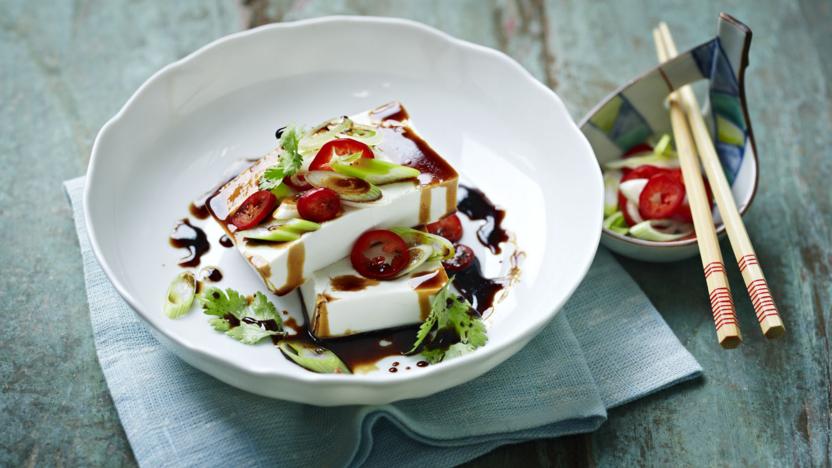 This low-fat, high-protein tofu recipe is very filling and ready in less than 30 minutes.

Method
Fill the base of your steamer with water and bring to the boil. Drain the tofu and place it on a heatproof plate that will fit inside the steamer. Steam the tofu for 15 minutes, then drain off the excess water and carefully transfer to a serving plate.

Heat the soy sauce, sesame oil and oyster sauce together in a small pan until hot. Pour the mixture over the tofu, scatter with the red chilli, spring onion and coriander leaves and serve with steamed rice alongside.