Chilli pork with pineapple rice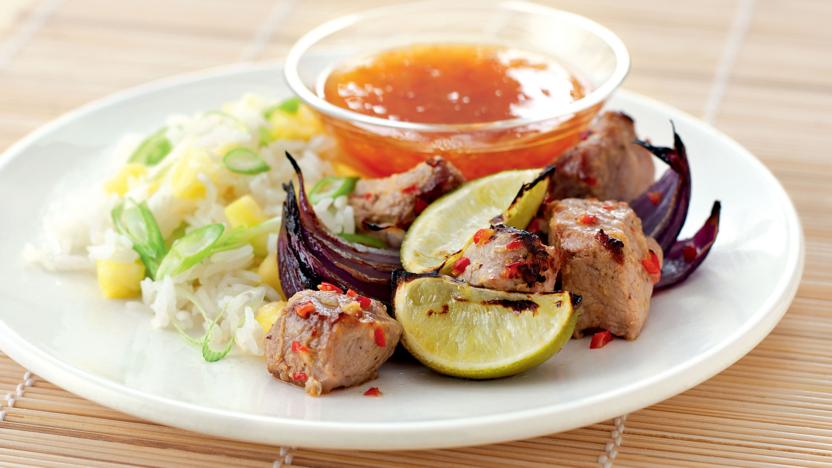 Marinating pork with chilli brings heat to this light meal for four.

Equipment: You will need 8 wooden skewers. This meal is low calorie and provides 356 kcal, 21g protein, 46g carbohydrate (of which 7g sugars), 9g fat (of which 1.7g saturates), 1.6g fibre and 0.1g salt per portion.
Method
Soak 8 wooden skewers in warm water.

Mix together the oil, lime juice, garlic, chilli with a pinch of salt and pepper in a bowl, add the pork and stir to coat. Cover and refrigerate for at least 1 hour.

Meanwhile, cook the rice in lightly salted boiling water for 12-15 minutes, until soft. Drain and stir through the spring onions and pineapple.

Preheat the grill to a hot setting.

Thread the pork on to the skewers, alternating it with onion and lime wedges, and cook under the grill for about 10 minutes, turning frequently and basting with the remaining marinade, until the pork is cooked through.

Place the skewers and rice on a plate with the sweet chilli sauce and serve.