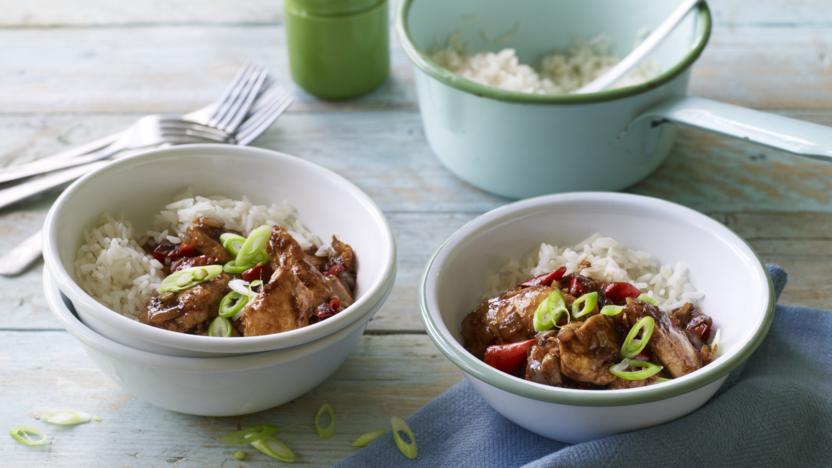 Adjust the chilli content to your taste but it's fair to say this chicken will always pack a punch. Best served with freshly-steamed rice to soak up all the juices.
Method
Heat the oil in a large frying pan or wok over a medium heat. Add the chillies, cover and cook for 3–4 minutes, or until blackened. Stir in the ginger, garlic and onions and cook uncovered for 10 minutes, or until softened, being careful not to burn the garlic.

Add the chicken and cook for 8–10 minutes, or until just cooked through. Stir in the soy sauce, vinegar and a pinch of salt, if needed, and simmer for 1 minute.

Place the chicken on a serving platter, sprinkle over the spring onions and serve alongside freshly-steamed rice.