Chilli and coriander fish parcel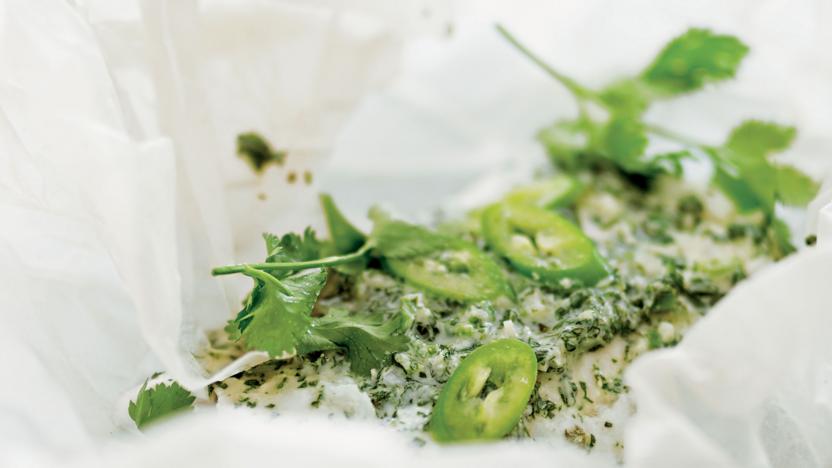 Baking fish is a great way to reduce calories. Give the fish extra oomph with chilli and coriander.

For this recipe you will need a blender or a food processor. As part of an Intermittent diet plan, 1 serving provides 1 of your 6 daily vegetable portions and 148 calories.
Method
Preheat the oven to 200C/180C Fan/Gas 6.

Place the fish in a non-metallic dish and sprinkle with the lemon juice. Cover and leave in the fridge to marinate for 15-20 minutes.

Put the coriander, garlic and chilli in a food processor or blender and process until the mixture forms a paste. Add the sugar and yoghurt and briefly process to blend.

Lay the fish on a sheet of foil. Coat the fish on both sides with the paste. Gather up the foil loosely and turn over at the top to seal. Return to the fridge for at least 1 hour.

Place the parcel on a baking tray and bake for about 15 minutes, or until the fish is just cooked. Serve with the mangetout.