Chickpea stew with tomatoes and green chilli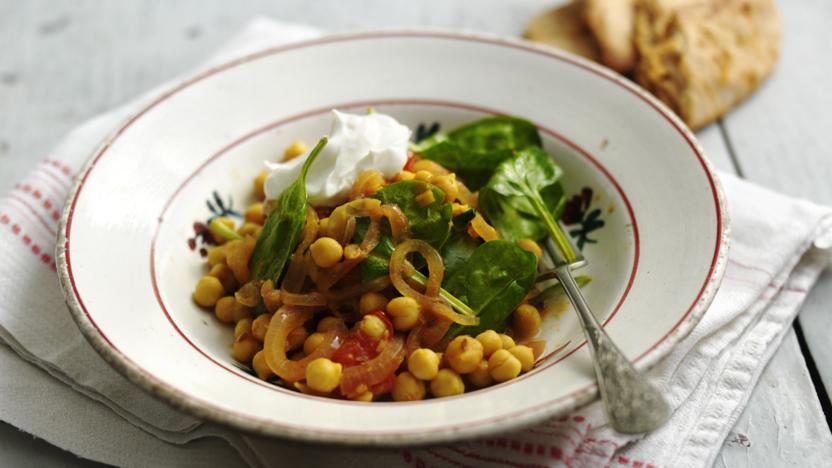 This hearty vegetarian stew is quick and easy to prepare. Serve with yoghurt and pitta breads.

Each serving provides 257kcal, 11g protein, 27g carbohydrate (of which 7g sugars), 10g fat (of which 1g saturates), 10g fibre and 1.3g salt.

Method
Heat a large deep frying pan over a medium to high heat.

Add the oil, onion, garlic, ginger, chillies and salt and cook for five minutes (or until the onions are soft) being careful to stir regularly.

Add the chickpeas, 80ml/2¾fl oz water, cumin, turmeric and pepper and cook for five minutes or until the water evaporates.

Add the tomatoes and cook for another two minutes to soften.

Remove from the heat and check for seasoning.

Stir through the spinach and top with yoghurt.

To make the pitta crisps, break up pieces of pitta bread and drizzle with olive oil, salt, pepper and paprika.

Bake in a moderate oven for 10-12 minutes or until crisp.

Serve with the stew on a warmed plate.