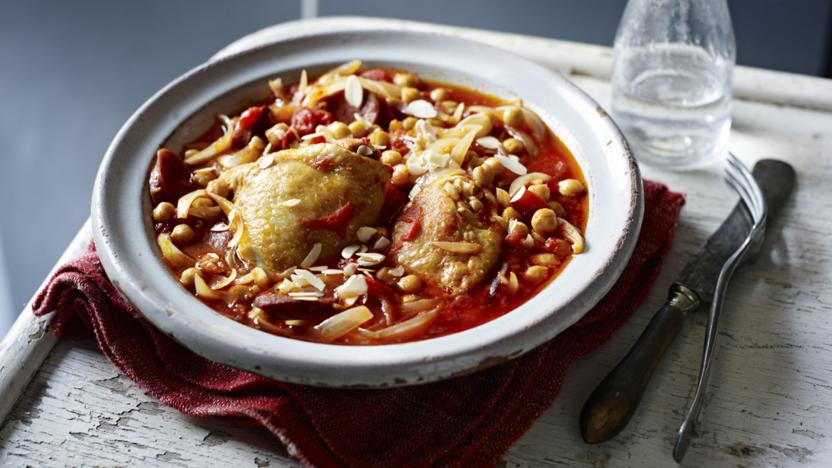 Use tinned chickpeas to make a speedy, spicy, smoky chicken and chorizo stew recipe that will warm you up from head to toe.
Method
Drain and rinse the chickpeas, and add to a large saucepan with cold water to cover. Bring the chickpeas to the boil, reduce the heat and simmer until tender - about one hour. Drain.

Heat the oil in a frying pan and fry the chicken thighs until golden-brown all over. Remove from the pan and set aside. Then fry the chorizo in oil until just beginning to crisp.

Add the onions, garlic and coriander and fry for 2-3 minutes until softened. Pour in the sherry and allow to bubble for a minute, then tip in the tinned tomatoes and the stock. Bring to the boil.

Add the browned chicken and the chickpeas and simmer for 20-25 minutes, or until the chicken is completely cooked through. Season, to taste, with salt and freshly ground black pepper.

Serve topped with flaked almonds and a swirl of olive oil.