Chickpea, date and cashew bites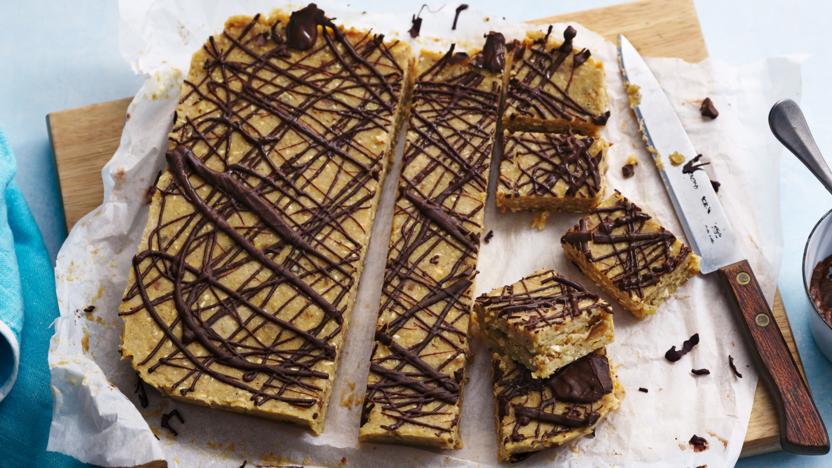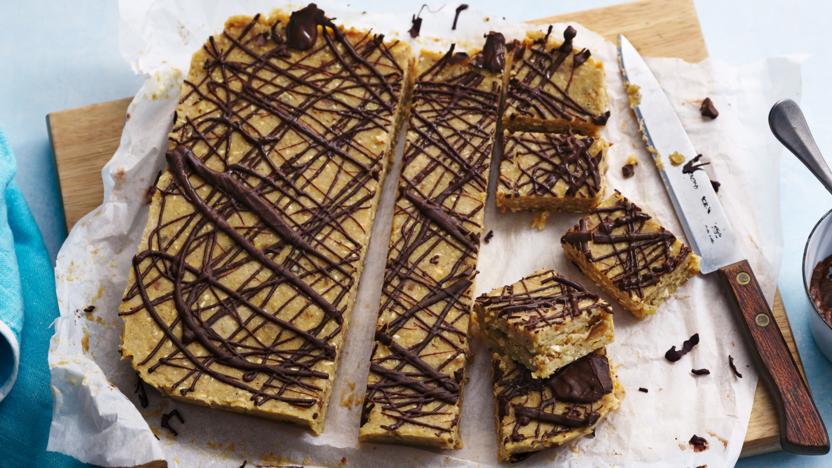 Method
Line a 20cm/8in square loose-bottomed cake tin with baking paper.

Tip the drained chickpeas and the oats into a food processor, including a tablespoon of the reserved liquid. (This will help the bar stick together.) Blend until the mixture is a rough paste.

Add the dates, cashews and vanilla extract and blend until the nuts and dates are finely chopped. The mixture shouldn't be too smooth or it will be very sticky. Add more chickpea liquid if needed. Press into the lined tin with your hands so that you have a thick even layer.

Tip the chocolate into a heatproof bowl and microwave on high for 1½ minutes. Check to see if the chocolate has melted. If not, return to the microwave for another 30 seconds and repeat until the chocolate has melted. (Alternatively, place the bowl over a pan of simmering water to melt the chocolate, making sure that the bowl doesn't touch the water.)

Drizzle the chocolate over the top then leave to set in the refrigerator for an hour.

Remove from the tin, cut into 24 squares and serve.
Recipe Tips
These can be kept in an airtight container at room temperature, or in the fridge.
If you want to use more chunky oats (such as rolled oats), you will need to blend the oats on their own until they are powdery.
To toast cashews, preheat the oven to 180C/160C Fan/Gas 4. Put the cashews on a baking tray in a single layer and bake for 10 minutes or until golden brown. Allow to cool completely before blending.