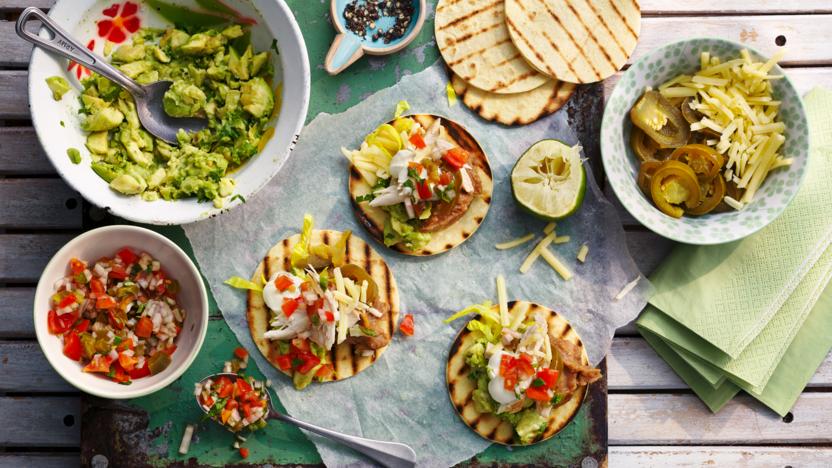 Preparation time
less than 30 mins
Cooking time
10 to 30 mins
Use up leftover tortillas and roast chicken in these easy homemade chicken tostada recipe.
Preparation time
less than 30 mins
Cooking time
10 to 30 mins
Ingredients
For the pico de gallo
To serve
Method
Brush both sides of the tortillas lightly with oil. Cook on a griddle pan for 2 minutes on each side, or until crisp and golden.

In a small saucepan, mix together the refried beans, chilli powder, cumin and garlic granules and season with salt. Cook over a medium-low heat, stirring often, until hot through.

To make the pico de gallo, mix all the ingredients together in a bowl. Season with salt and set aside

Using a fork, mash the avocados with the lime juice. Season with salt and pepper and stir in the coriander.

To assemble the tostadas, layer each tostada with guacamole, bean mixture, lettuce, chicken, chillies, Cheddar, pico de gallo and soured cream. Serve immediately.
Related Recipes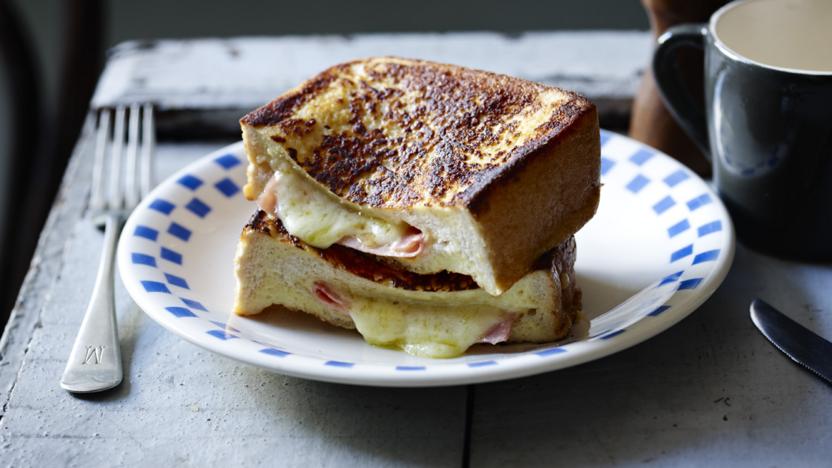 See more Camping recipes (19)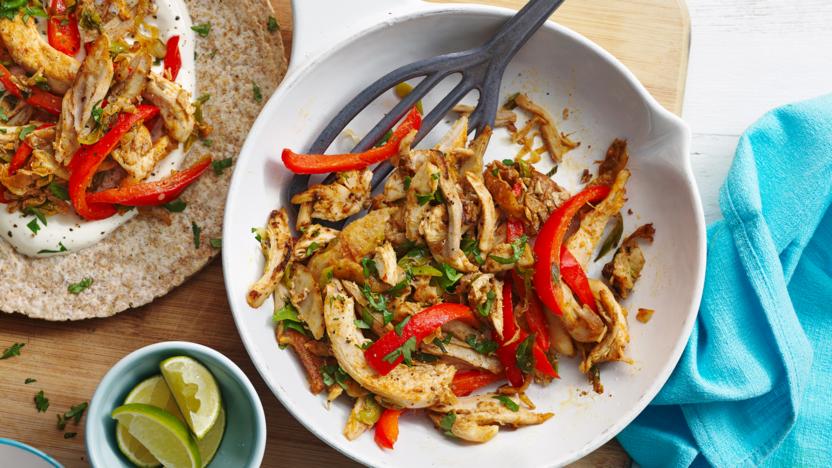 See more roast chicken recipes (19)