Easy chicken tikka masala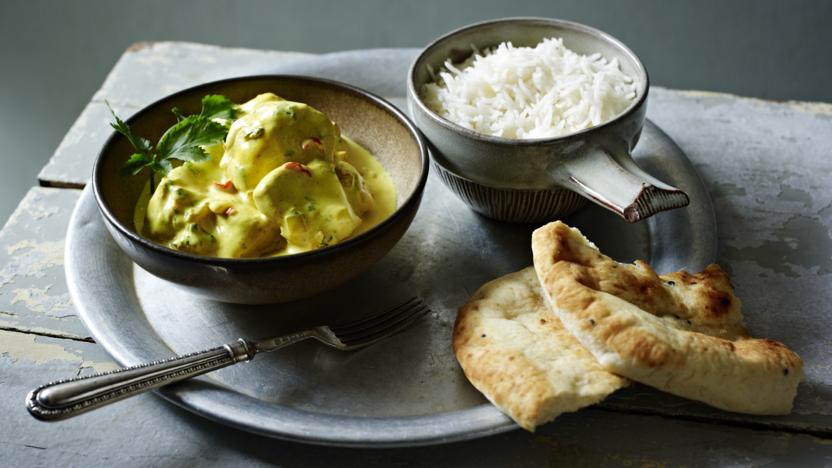 Marinating the meat in this easy chicken tikka masala makes all the difference so don't be tempted to skip that step. If you want a lighter curry, swap some of the cream for natural yoghurt.

Method
Put the chicken breasts in a large bowl and mix with the ginger, garlic, chilli, salt, pepper, coriander, lime juice and 1 tablespoon of the oil. Set aside for at least 5 minutes to allow the flavours to develop.

Heat a heavy-bottomed shallow pan and, when hot, add the chicken. Cook for 8-10 minutes until the chicken is browned on all sides.

Meanwhile, heat the remaining oil in a large pan and cook the onion and red chilli for 5-6 minutes until golden brown. Add the turmeric and cook for 1 minute. Stir in the cream and cook gently for a couple of minutes.

Add the chicken to the creamy sauce and simmer for 5 minutes, or until the chicken is cooked through. Check for seasoning, and add lemon juice to taste.

Garnish with fresh coriander and serve immediately with rice or naan bread.