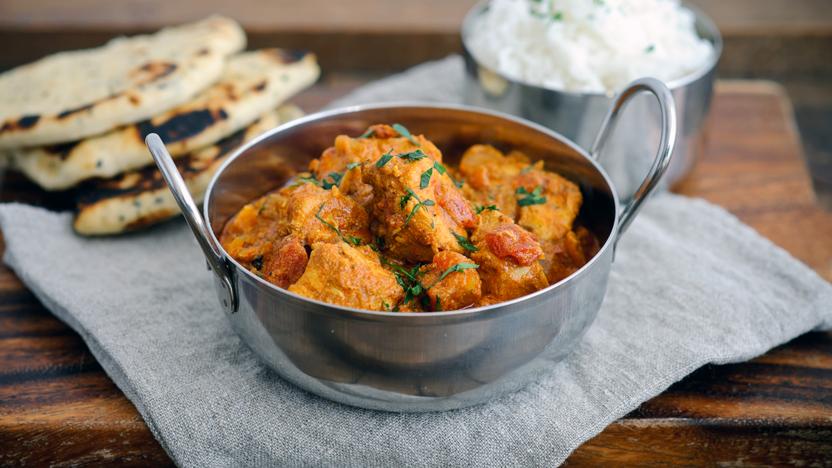 Chicken tikka masala – we love you. A quintessential British recipe and one that shouldn't rely on a phone call to the takeaway.

Each serving provides 317 kcal, 39g protein, 9g carbohydrates (of which 6.5g sugars), 18g fat (of which 1g saturates), 2.5g fibre and 1.5g salt.
Method
Cut the chicken into bite-size pieces and mix with the tandoori paste and yoghurt. Marinate in a non-metallic dish in the fridge for at least a couple of hours (or overnight), stirring occasionally.

Heat the oil or ghee in a deep frying pan, and when it's very hot add the cinnamon, cardamom pods and onion. Fry for 5–6 minutes, or until beginning to brown, then add the ginger, garlic, cumin, coriander, turmeric and cayenne pepper.

After the spices have cooked for about a minute, add the chicken with the marinade. Fry for 3–4 minutes, then add the tomatoes, chicken stock or water, garam masala, lemon juice and salt. Bring the curry to a simmer and cook on a low heat for about 10 minutes, or until the chicken is cooked through. Serve the chicken tikka masala straight away with rice or naan bread.