Chicken breasts stuffed with goats' cheese wrapped in Parma ham
Method
Preheat the oven to 200C/400F/Gas 6.

Using a sharp knife, make a deep incision down one side of each chicken breast to form a pocket in each.

In a bowl, mix together the goats' cheese and mixed herbs, then stuff the chicken breasts with the mixture.

Wrap two slices of Parma ham around each stuffed chicken breast and season, to taste, with freshly ground black pepper.

Place the stuffed, wrapped chicken breasts onto a baking tray and transfer to the oven. Cook for 20-25 minutes, or until cooked through. (NB: The chicken is cooked through when the juices run clear when the chicken is pierced in the thickest part with a skewer.)

To serve, place one stuffed chicken breast into the centre of each plate. Serve with steamed carrots and asparagus.
This recipe is from...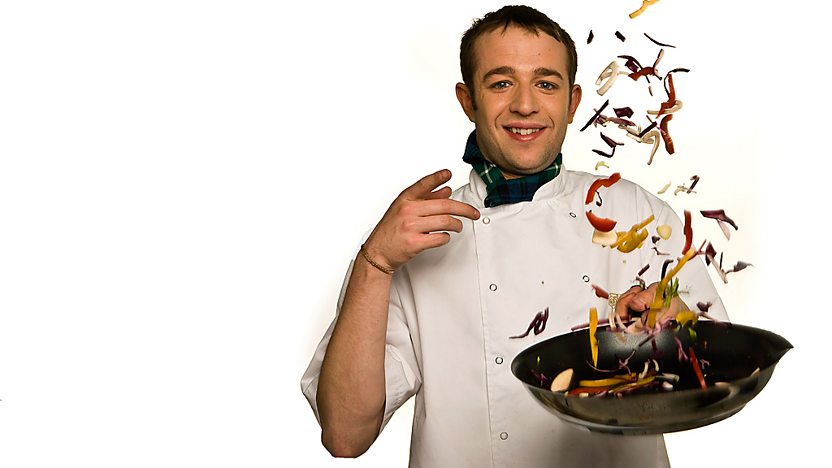 Virgin Cooks
1. The Brennans
Recipes from this episode