Chicken stir-fried with pak choi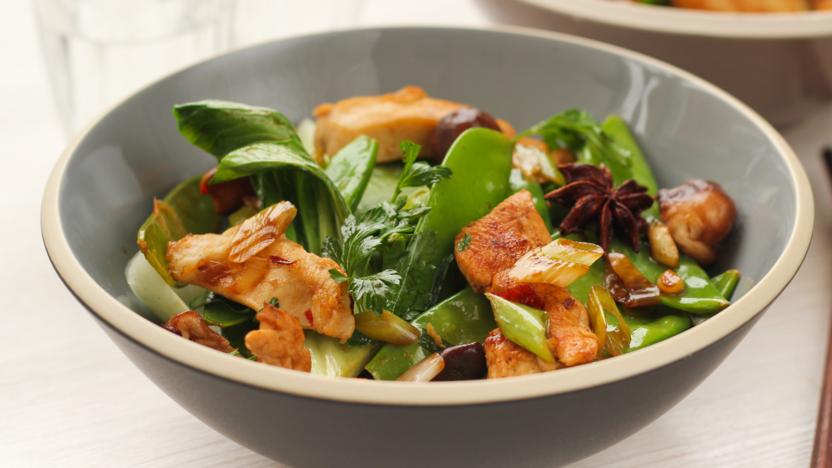 Stir-fries are a great way to use up small amounts of food in the fridge. Be organised and have all the ingredients ready before you heat the pan, as they will cook very quickly.

Method
In a large frying pan or wok, heat the groundnut oil over a medium high heat.

Add the chicken strips and cook, lightly tossing, for 3-4 minutes until the chicken turns white and is almost cooked through.

Add the garlic, ginger, star anise and chilli, and cook for a further 30 seconds.

Add the mangetout, pak choi, spring onions and mushrooms, and stir fry for another 3-4 minutes until they are all lightly cooked.

Finish with the soy sauce, balsamic vinegar and fresh herbs. Stir together briefly and serve immediately.