Chicken and cashew noodle stir-fry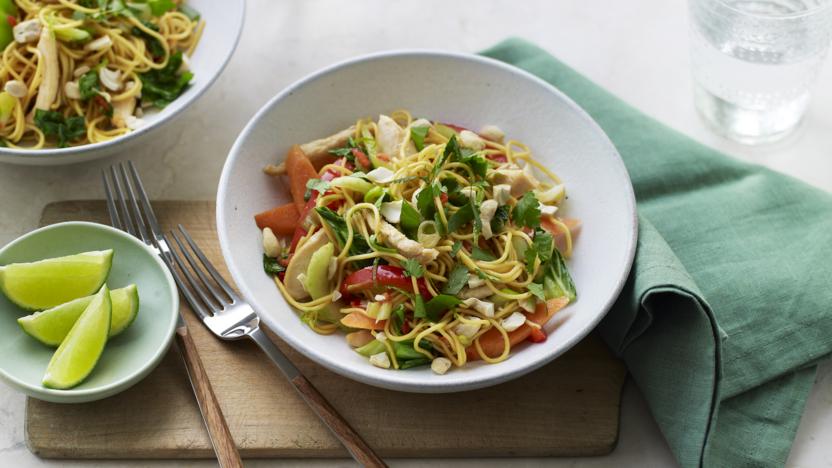 Preparation time
less than 30 mins
Cooking time
30 mins to 1 hour
A quick, easy and healthy chicken and cashew stir-fry.

Each serving provides 424 kcal, 28g protein, 39g carbohydrate (of which 11g sugars), 16g fat (of which 2g saturates), 5g fibre and 1g salt.

Preparation time
less than 30 mins
Cooking time
30 mins to 1 hour
Method
Heat a large wok over a high heat. Add half the oil and the chicken. Stir fry for 1 minute, then add the honey and fry until the chicken is fully cooked and a rich golden-brown. Remove from the wok and set aside.

Add the remaining oil to the wok and fry the garlic, ginger and chilli for 20 seconds over a medium heat. Add the vegetables and stir-fry until they are just tender but retain some bite. Add the pre-cooked noodles and sauté for a minute or so before returning the chicken to the pan.

Add the coriander, soy sauce, sesame oil and lime zest and juice and toss well.

Serve with a scattering of cashews over the top.
Related Recipes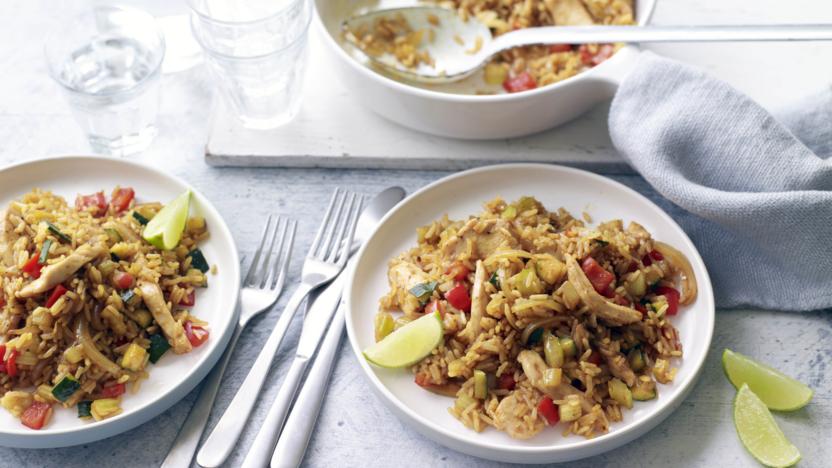 See more 6 speedy stir-fries recipes (6)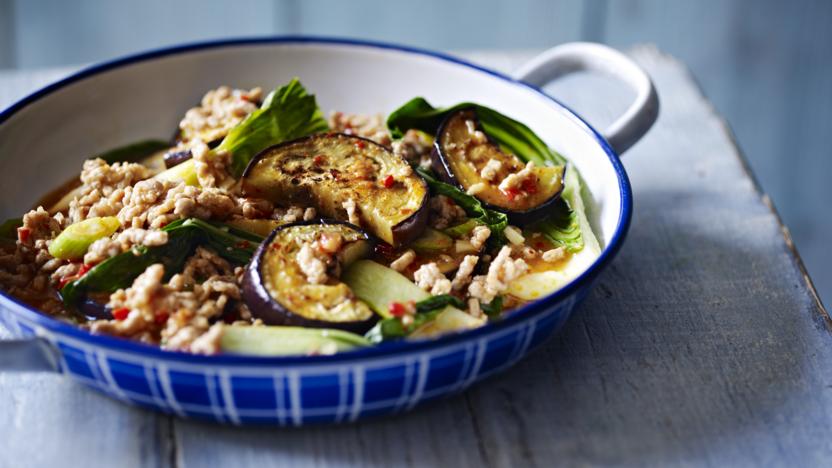 See more stir-fries recipes (105)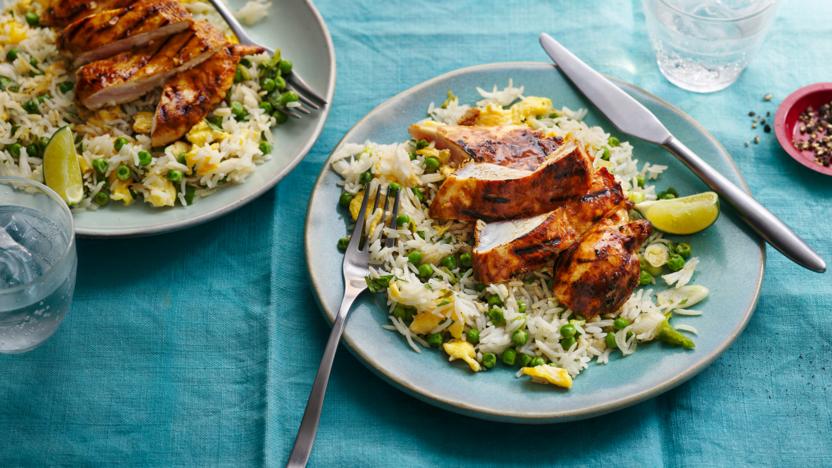 See more chicken breast recipes (393)