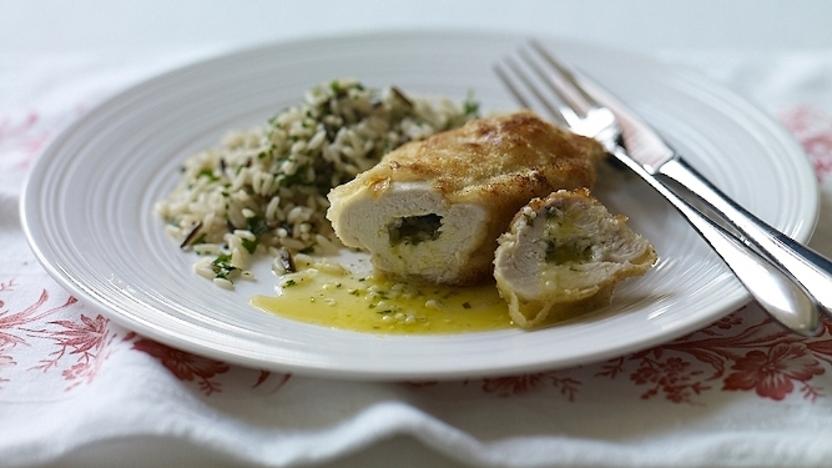 This simple recipe is so much better than shop-bought versions of the seventies classic.
Ingredients
For the chicken kiev
For the rice
Method
Preheat the oven to 200C/400F/Gas 6.

For the chicken kiev, slice a piece out of the centre of the chicken breast to make a pocket using a sharp knife. Place the garlic, lemon juice, salt and freshly ground black pepper, tarragon and butter into a bowl and mix well. Stuff this mixture into the pocket in the chicken breasts.

Dredge the chicken breasts in the flour, then dip into the beaten egg, then the breadcrumbs to coat completely, shaking off any excess.

Heat the oil in an ovenproof frying pan and fry the chicken breasts on all sides until lightly browned. Transfer to the oven and bake for 18-20 minutes, or until golden-brown and completely cooked through.

For the rice, place all the rice ingredients into a bowl and mix well. Pack the rice mixture into four cups or ramekins.

To serve, turn the rice out onto serving plates with the chicken kiev alongside.