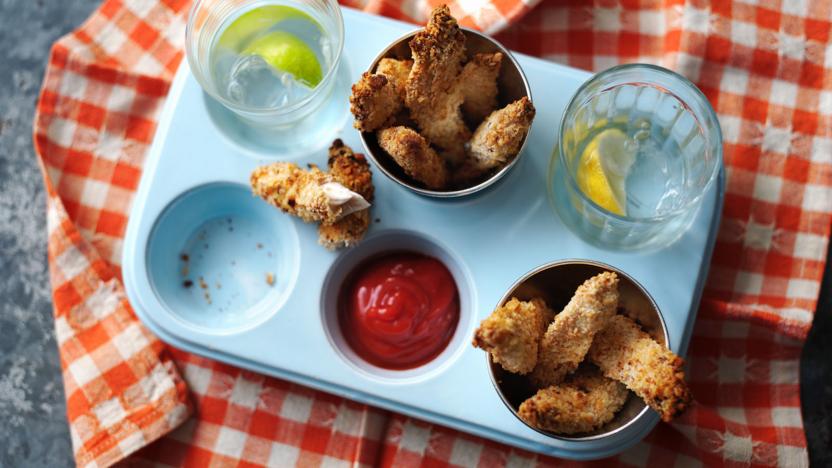 Homemade chicken goujons are a healthy alternative to the freezer staple, and this easy recipe is great for kids' parties!
Method
Preheat the oven to 190C/375F/Gas 5. Oil two baking trays with vegetable oil.

Mix the breadcrumbs, cayenne pepper in a shallow bowl. Season, to taste, with salt and freshly ground black pepper. Place the flour in another shallow bowl.

Dip the chicken pieces in plain flour, then in the beaten egg and finally coat in the breadcrumbs. Shake off the excess and lay the chicken goujons on the oiled baking tray. (The process is easier if you keep one hand clean of egg for dipping the chicken in the flour and breadcrumbs.)

Drizzle the goujons all over with more of the vegetable oil. Bake in the oven for 20-30 minutes, turning once. Remove from the oven when completely cooked through and golden-brown all over.

Serve the goujons with ketchip, barbecue sauce or in a soft white roll.
Recipe Tips
If you have spray oil, use it to spray the goujons on both sides to get a really crispy finish without loads of extra oil.