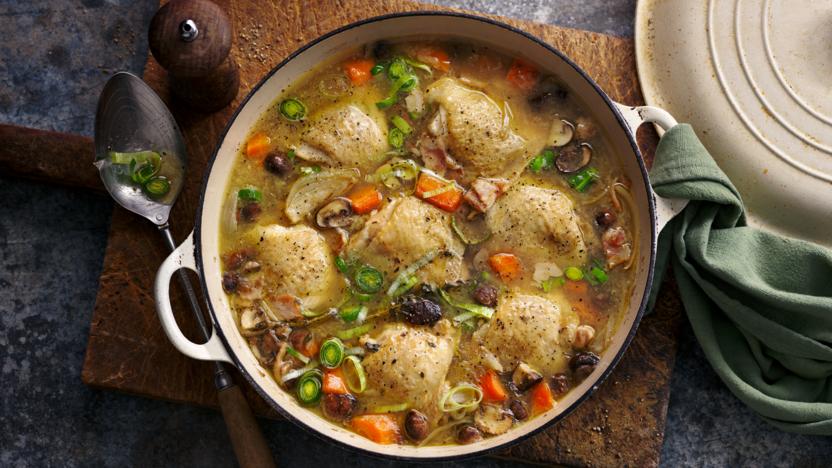 Preparation time
less than 30 mins
Cooking time
30 mins to 1 hour
An easy chicken casserole recipe should be in every cook's little black book – add your favourite vegetables, herbs or a splash of wine.

Each serving provides 425 kcal, 42g protein, 18g carbohydrates (of which 9g sugars), 19g fat (of which 11g saturates), 6g fibre and 0.8g salt.
Preparation time
less than 30 mins
Cooking time
30 mins to 1 hour
Ingredients
For the casserole
To serve
Method
Place the chicken breasts, roughly chopped onion, carrot, celery, peppercorns and bay leaf into a large pan and add enough water to cover the ingredients.

Bring the mixture slowly to the boil, then reduce the heat and simmer for 25–30 minutes, or until the chicken is cooked through.

Remove the chicken from the pan and set aside. Keep warm. Strain the cooking liquid and reserve 450ml/16fl oz of it. Set aside.

Heat half of the butter in a large separate pan and add the flour. Stir over a low heat until the mixture forms a smooth paste that leaves the sides and base of the pan cleanly. Gradually add the reserved cooking liquid, stirring well after each addition, to make a sauce. Season, to taste, with salt and freshly ground black pepper.

Add the broccoli and water chestnuts to the sauce.

In a bowl, mix the egg yolk with the cream and slowly add this mixture to the sauce. Add a squeeze of lemon juice and stir to combine.

Cut the cooked chicken into bite-sized pieces and return to the sauce. Stir well.

In a separate pan, heat the remaining butter and fry the remaining thinly sliced onion until soft and golden-brown.

To serve, sprinkle the onion over the casserole, garnish with parsley and serve.
Recipe Tips
You could make this healthy mid-week dish using leftover roast chicken – tear it into pieces and add at step seven.
Related Recipes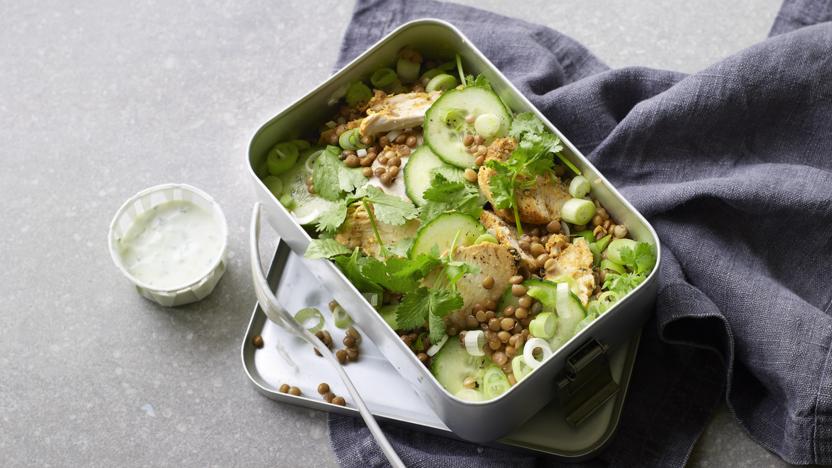 See more Lower salt chicken recipes (15)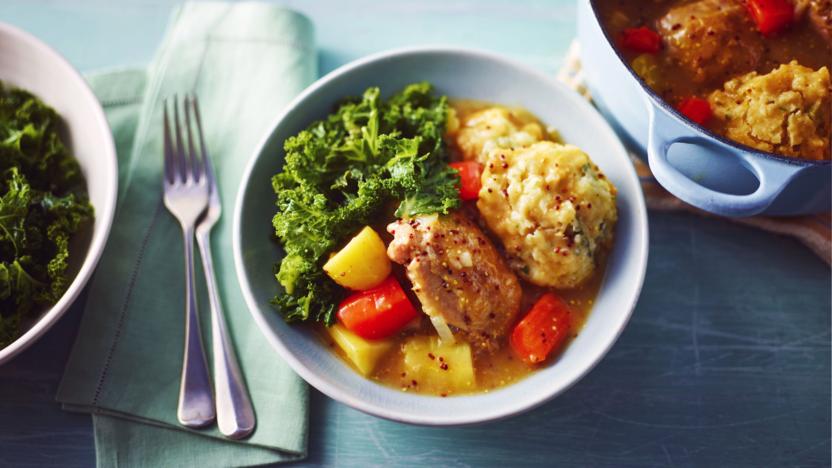 See more chicken casserole recipes (18)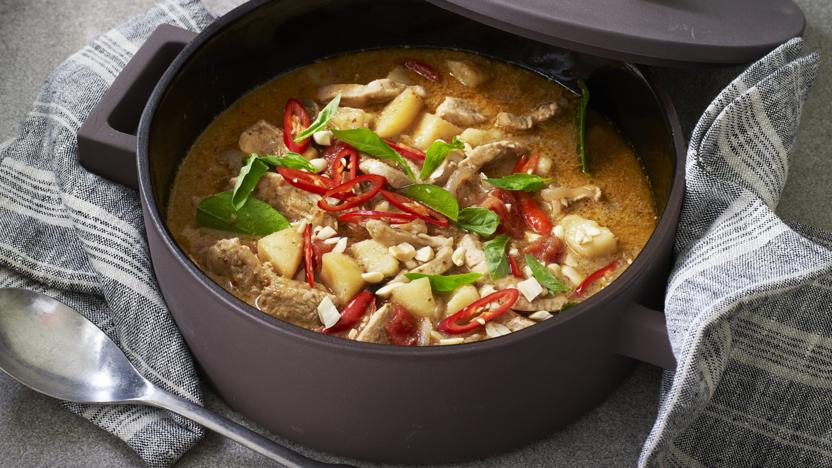 See more chicken breast recipes (394)
This recipe is from...
Recipes from this episode