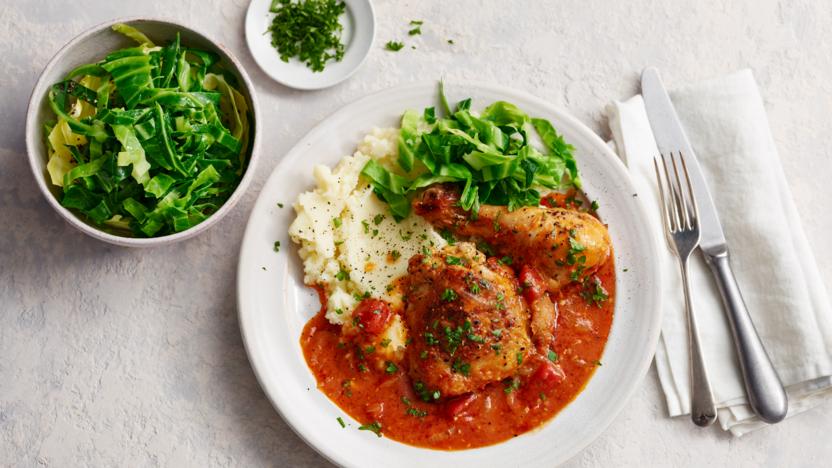 Hunter's chicken is an Italian tomato stew also known as chicken cacciatore. It's a pub classic that's very easy to make at home.
Method
Season the flour with salt and freshly ground black pepper, then dredge the chicken pieces in it.

Heat the oil in a casserole or large heavy based saucepan over a medium heat, then fry the chicken for 2–3 minutes on each side, until brown on all sides. Remove and set aside.

In the same casserole, fry the onion and garlic for 8–10 minutes over a low heat, until softened. Add the tomato purée and cook for 5 minutes. Add the tomatoes, rosemary, bay leaf, wine, stock and vinegar and bring to the boil. Reduce the heat and simmer for 20 minutes.

Return the chicken pieces to the casserole and cover with a lid. Simmer over a low heat for 30–40 minutes, or until the chicken is tender.

To serve, remove the lid and sprinkle with parsley leaves. Spoon out onto plates and serve with roasted, mashed or boiled potatoes.
Recipe Tips
Hunter's chicken is typically made with chicken, but you can easily use any other white poultry or white meat like rabbit.