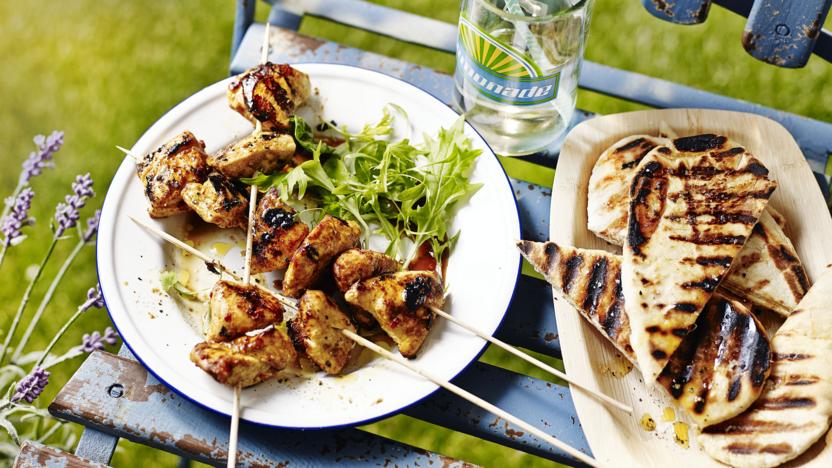 Preparation time
less than 30 mins
Cooking time
10 to 30 mins
Get maximum flavour by marinating the chicken in this spicy, low-fat yoghurt mix.

Equipment: You will need kebab skewers to make this recipe on the barbecue.
Preparation time
less than 30 mins
Cooking time
10 to 30 mins
Method
Mix together the yoghurt, garam masala, chilli powder, lime juice, coriander and red chilli.

Marinate the chicken in the yoghurt mixture for 5 minutes.

Preheat the barbecue to hot. Alternatively you can cook the chicken under a hot grill.

Thread the chicken onto the kebab skewers and cook on the barbecue until the chicken is tender and cooked all the way through.

Serve with salad and pitta bread.
Recipe Tips
If you are using wooden skewers soak them in water for 30 minutes.
Related Recipes
See more Bank Holiday BBQ recipes (27)
See more kebab recipes (46)
See more chicken breast recipes (394)