Chicken and prosciutto skewers with lemon griddled asparagus
Ingredients
For the skewers
For the asparagus
Method
Soak four kebab sticks in cold water for ten minutes. Shake to dry.

Cut the chicken into four long thin strips. Wrap a slice of prosciutto around each chicken strip. Carefully thread a strip, lenthways in a zigzag, onto each kebab stick.

Heat a griddle pan on a medium heat. Pour on the olive oil. Cook the kebabs on the griddle for 8-10 minutes, until the ham is crisp and the chicken is cooked through, turning them over after five minutes. (The chicken is cooked through when the juices run clear when pierced in the thickest part with a skewer.) Keep the chicken in a warm place and keep the griddle on the heat.

For the asparagus, snap off the tough woody end of the stalks. Rub the rest of the asparagus stalks with olive oil, sprinkle over the lemon zest and season with salt and freshly ground black pepper, to taste.

Cook the asparagus on the hot griddle pan, turning every few minutes, until the asparagus is slightly charred and tender. Pour over the lemon juice.

Place the chicken and prosciutto skewers on a plate with the lemon griddled asparagus alongside and serve.
This recipe is from...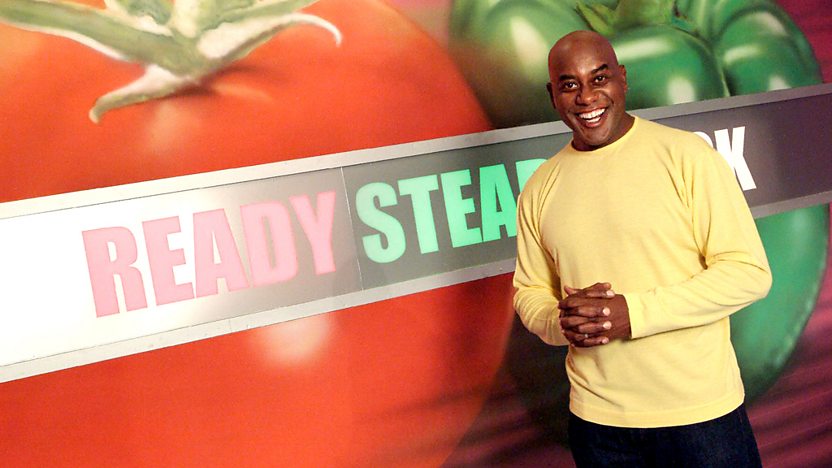 Ready Steady Cook
Episode 1
Recipes from this episode