Easy chicken and leek pie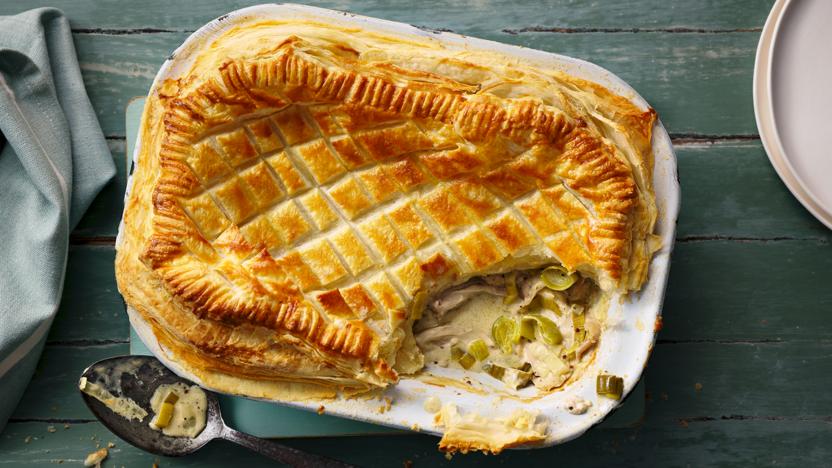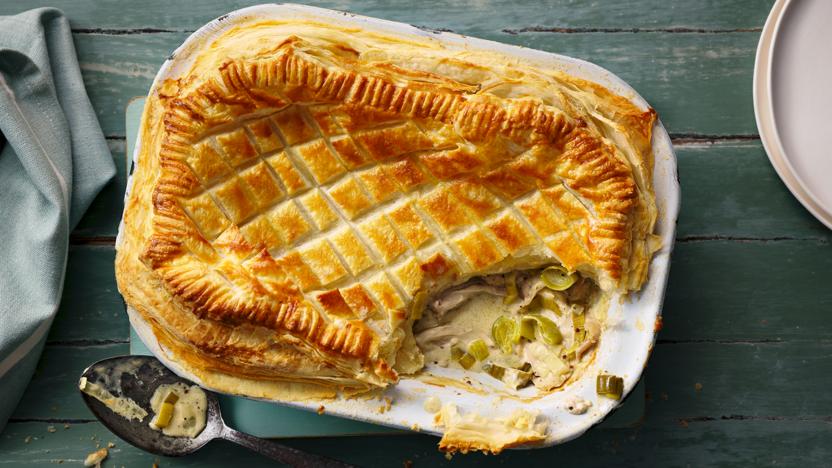 Easy as (chicken and leek) pie. The sauce is made with a soft cream cheese with wholegrain mustard. Serve with frozen peas and carrots for a simple family supper.


Method
Preheat the oven to 190C/170C Fan/Gas 5.

Heat a dash of olive oil in a large frying pan and cook the chicken pieces over a high heat for 3 minutes. Add the leek, garlic, soft cheese, mustard, stock cube and 200ml/7fl oz boiling water. Pour the mixture into a large ovenproof dish and lay the puff pastry sheet over the top. Brush with milk.

Bake for 35 minutes or until the top is golden-brown and the pie is cooked through. Serve.
Recipe Tips
Kerry's top tip for keeping pie pastry crisp, is to put a shot glass in the middle of the pie dish to stop the pastry sinking into the saucey filling.