Chicken and chorizo with paprika and red wine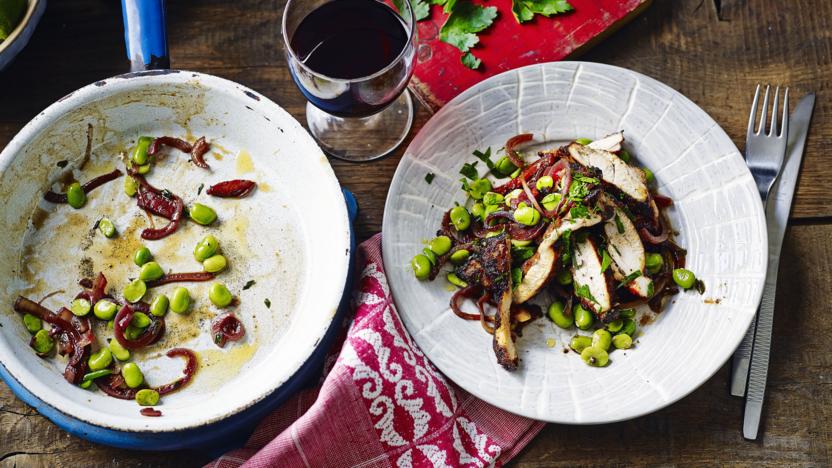 Looking for a tasty meal for one? This simple dish combines the wonderful flavours of chorizo and paprika and is topped with some fresh herbs to make it extra special.
Method
Preheat the oven to 180C/160C Fan/Gas 4.

In a bowl, combine the smoked paprika, chilli powder, salt and pepper. Open out the chicken thigh so that it's flat and roll in the spice mixture to coat. Heat 1 tablespoon of the olive oil in an ovenproof frying pan and fry the chicken until golden-brown on all sides. Transfer to the oven and roast for 10-12 minutes, or until cooked through.

Meanwhile, heat the remaining tablespoon of oil in a pan and fry the onion and garlic until softened. Add the chorizo and fry gently until the chorizo starts to crisp slightly, this should take about 5-7 minutes. Add the red wine and simmer for 5 minutes, or until slightly reduced. Add the broad beans and stir.

Remove the chicken from the oven and cut into strips. Add the chicken and chives to the pan and stir to combine.

Put the chicken mixture in a shallow dish, garnish with fresh parsley and serve.