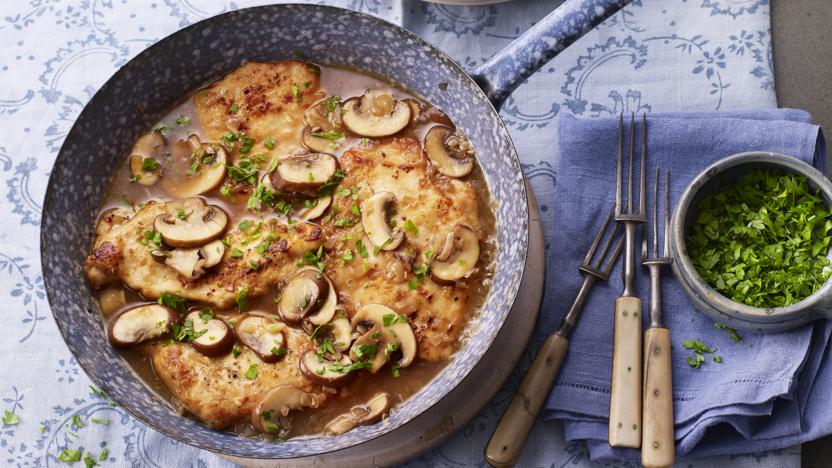 A dash of Marsala wine gives this simple chicken recipe a flavour twist. Serve with sautéed potatoes.
Method
Put the chicken breasts between sheets of cling film and beat, using a meat mallet or rolling pin, until about 5mm thick. Season with salt and pepper on both sides.

Put the flour on a plate and dip the chicken in it to coat lightly, shaking off any excess.

Melt half the butter and oil in a frying pan over medium-high heat and fry the chicken for 2–3 minutes on each side until golden-brown. Set aside.

Wipe the pan with kitchen paper. Heat the remaining butter and oil over a medium heat and gently fry the shallot and garlic for about 5 minutes until softened. Add the mushrooms and cook for 2 minutes. Add the Marsala and increase the heat to high. Cook until the liquid has reduced in volume by about half. Turn the heat back down to medium, add the stock and chicken. Cook for about 10 minutes. Serve sprinkled with parsley.