Chicken with creamy mushroom sauce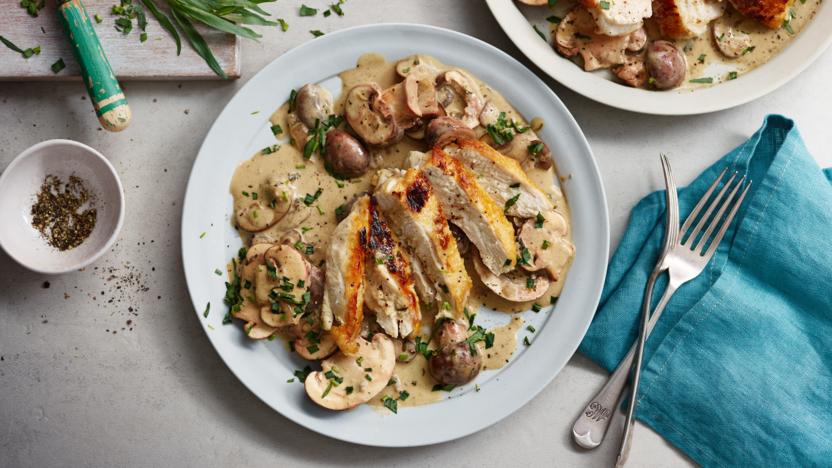 This creamy mushroom sauce has a real depth of flavour that makes a special meal of simply cooked chicken.

Method
Preheat the oven to 180C/160C Fan/Gas 4.

Heat the butter and 2 tablespoons of the olive oil in a large saucepan. When the butter is melted, add the mushrooms and onion and fry for 10–12 minutes, or until the mushrooms are golden and the onions are soft. Add the garlic, thyme, ground coriander and cumin and fry for another 2 minutes, or until aromatic.

Turn up the heat, pour in the wine and boil for a minute. Add the stock, cream, crème fraîche and mustard. Bring to the boil, then reduce the heat and simmer for 5 minutes to thicken. Stir through most of the parsley and tarragon and season to taste with salt and pepper. Set aside.

To cook the chicken, heat the remaining oil in a heavy, ovenproof frying pan over a high heat. Season the chicken breasts with salt and pepper and fry, skin-side down, for 5 minutes, or until golden brown. Transfer the pan to the oven for 10–15 minutes, or until the juices run clear and the thickest part of the chicken shows no traces of pink. Remove from the oven, cover with baking paper and leave to rest for 6–7 minutes.

To serve, gently reheat the sauce and then divide it between four shallow bowls. Slice the chicken breasts on an angle into thick slices and place on top of the sauce. Garnish with the remaining herbs. Serve immediately with rice and broccoli on the side.
This recipe is from...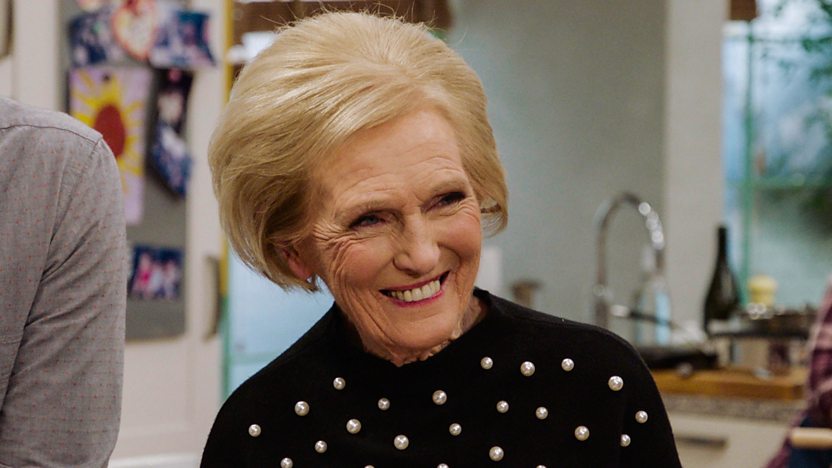 Best Home Cook
8. The Final
Recipes from this episode