Preparation time
30 mins to 1 hour
Cooking time
10 to 30 mins
Serves
Makes 8–10 large skewers
Traditionally made in a tandoor, these tandoori chicken skewers taste great cooked on a barbecue or grill.

For this recipe, you will need skewers (see tip), a clean muslin and a blender or small food processor.
Preparation time
30 mins to 1 hour
Cooking time
10 to 30 mins
Serves
Makes 8–10 large skewers
Ingredients
For the garlic and ginger paste
For the tandoori chicken
For the yoghurt mixture
Method
Preheat the oven to 220C/200C Fan/Gas 7. Line a baking tray with kitchen foil.

To make the paste, blend the chopped garlic, ginger, chilli, coriander and vegetable oil together in a blender or small food processor until you have a smooth paste. Transfer to a bowl and set aside.

To marinade the chicken, put the chicken pieces in a large bowl. Add three-quarters of the garlic and ginger paste and reserve the rest for later. Add the turmeric, chilli powder, garam masala, salt, black salt, cardamom powder and dried fenugreek leaves and mix together well to coat the chicken. Add the lemon juice and stir then set aside to marinate for about 30 minutes.

For the yoghurt mixture, put the yoghurt in a clean muslin and hang over a bowl for 30 minutes, allowing the water to drain out. Place the strained yoghurt in a large bowl. Add the remaining garlic and ginger paste, ground cardamom, salt, black salt, turmeric, chilli powder and garam masala. Using a whisk or spoon, blend together and drizzle in a little oil to combine. Pour the yoghurt mixture over the chicken and add another 1–2 teaspoons of chilli powder, if desired, to enrich the flavour and colour of the dish. Mix together well to evenly coat the chicken.

Thread the chicken onto skewers and place on the baking tray. Cook in the oven for 25–30 minutes, turning regularly to ensure they cook evenly, until nicely charred and cooked through. Alternatively, cook in a tandoori oven, under a hot grill or on the barbecue, until charred and cooked through.

Carefully remove the chicken from the skewers and transfer to serving dish. Scatter with freshly chopped coriander and serve.
Recipe Tips
If using wooden skewers, soak them in water for 30 minutes prior to cooking.
Related Recipes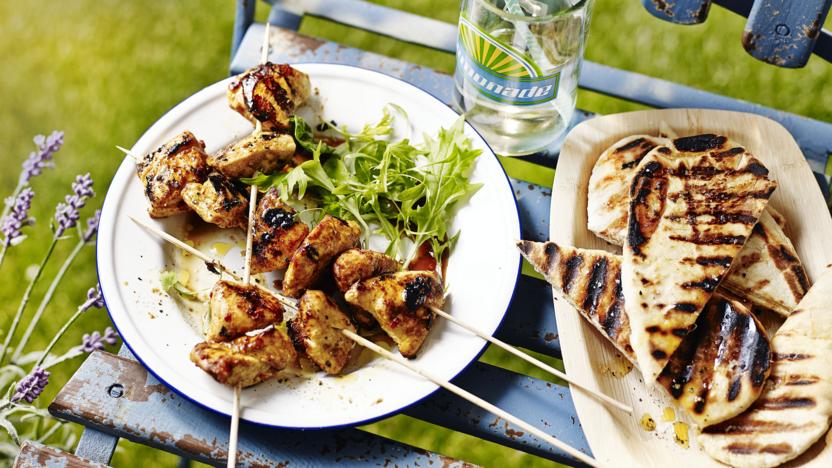 See more Barbecue skewer recipes (22)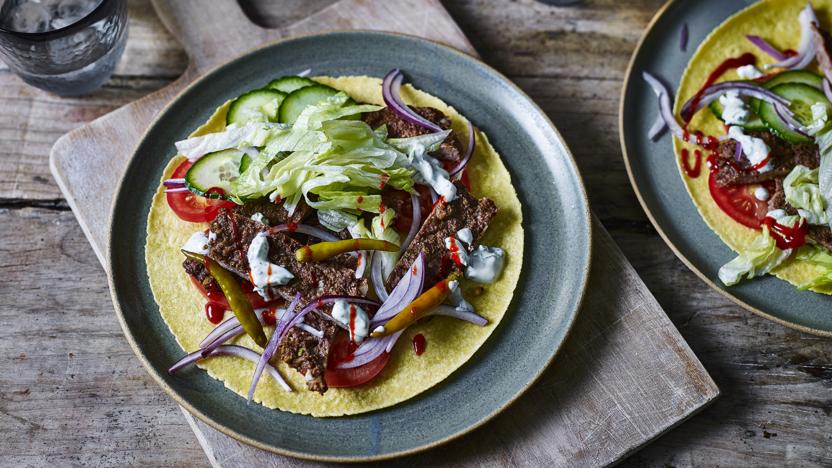 See more kebab recipes (47)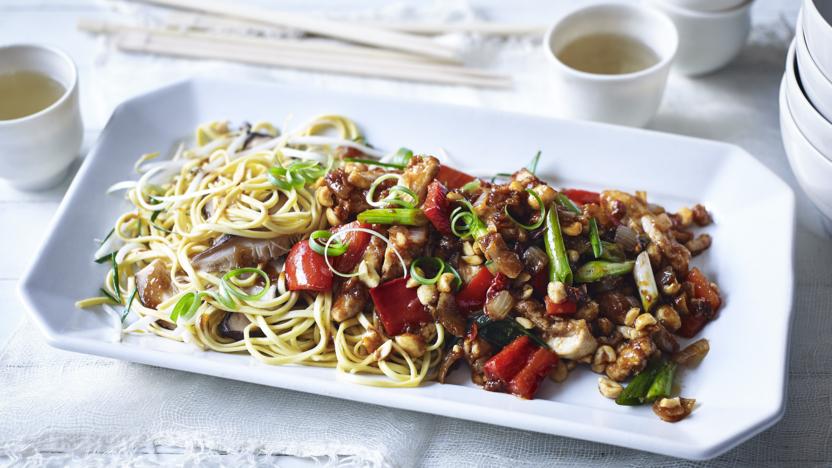 See more chicken thigh recipes (154)
This recipe is from...
Recipes from this episode