Chicken, spring onion, chilli and wild rice grain bowl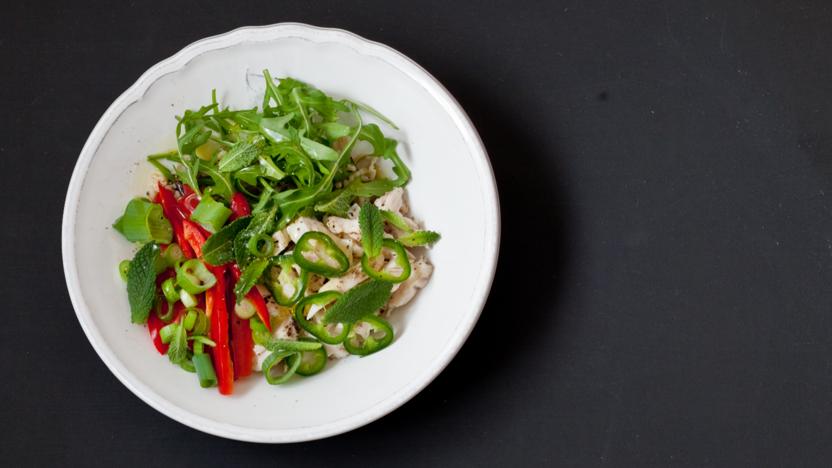 Preparation time
less than 30 mins
Cooking time
10 to 30 mins
A simple, satisfying lunch that is perfect for using up leftover roast chicken.
Preparation time
less than 30 mins
Cooking time
10 to 30 mins
Method
Cook the wild rice according to packet instructions, then drain.

Place the rice in the bowl you plan to eat from and add the rocket, chicken, spring onions, red pepper, chilli and mint.

Drizzle liberally with the oil and season with salt and pepper. Eat straight away or pack in your lunchbox ready to take to work.
Related Recipes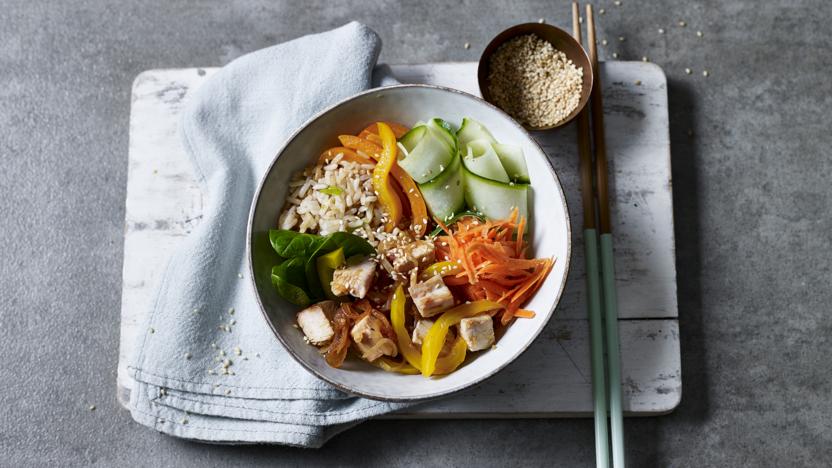 See more Wholesome grain bowls recipes (9)