Chicken liver pâté with madeira jelly
Preparation time
overnight
Smooth, creamy pâté is topped with quails' eggs and a Maderia jelly for the ultimate in indulgence. Serve with toasted sourdough.
Preparation time
overnight
Ingredients
For the pâté
For the madeira jelly
For the garnish
Method
Pre-heat the oven to 150C/300F/Gas 2. Grease a 25x25x7.5cm/10x10x3in terrine mould or loaf tin with butter and line with good-quality greaseproof paper.

Drain the chicken livers and place them in the bowl of a food processor, along with the garlic and redcurrant jelly. Pour in the stock, salt, pepper and nutmeg then blend until smooth.

When the mixture is really smooth, add the beaten eggs and the double cream. Season with a little grated nutmeg and plenty of salt and pepper.

Push the mixture through a fine sieve into a jug and then pour into the greased and lined terrine mould. Cover the top with greaseproof paper. Place the terrine in a roasting tray half filled with boiling water. Place in the centre of the oven and cook for about an hour, or until the pâté looks just set. Remove from the oven and set aside to cool before placing it in the fridge until ready to serve.

Meanwhile, for the madeira jelly, put the madeira in a saucepan and heat to reduce in volume by two thirds. Add the chicken stock and the softened gelatine leaves to the warm madeira liquid and then set aside to cool.

To serve, soft boil the quails' eggs. Put the tangerine segments and the halved quails' eggs on top of the pâté and then pour over the jelly.
Related Recipes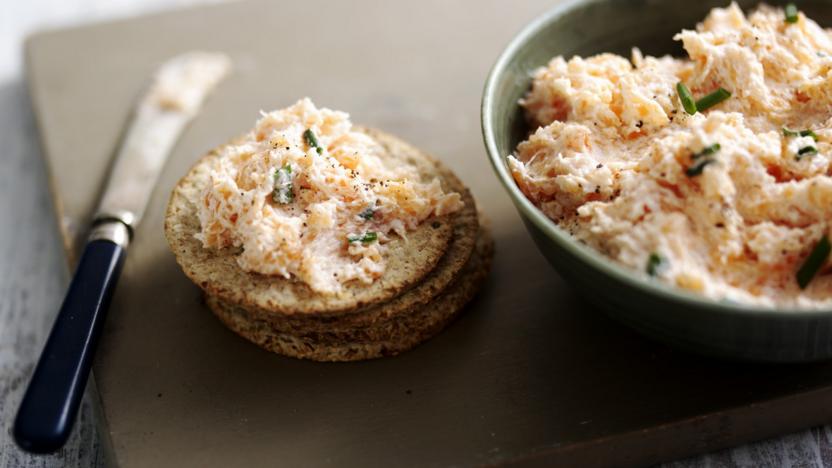 See more pate recipes (17)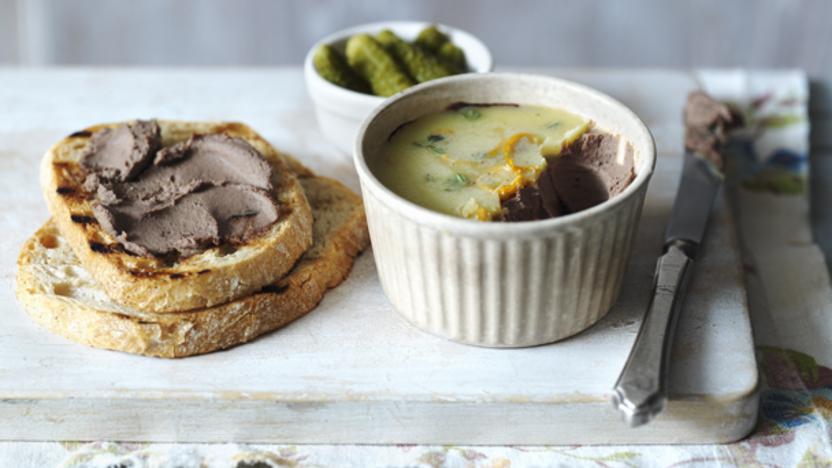 See more chicken liver recipes (46)
This recipe is from...
Recipes from this episode