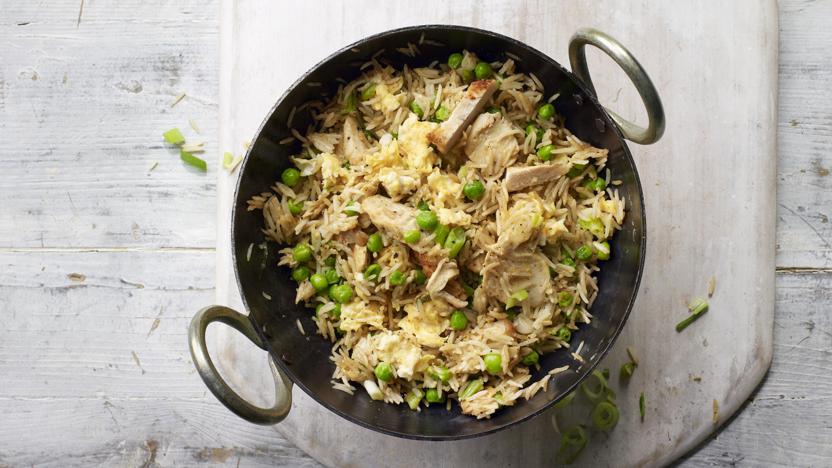 Chicken egg-fried rice is a quick, easy and cheap way to use up leftovers. Perfect for late-night meals or dinner in a hurry.

Each serving provides 702 kcal, 4g protein, 79g carbohydrates (of which 11g sugars), 24g fat (of which 5g saturates), 6g fibre and 3.5g salt.
Method
Heat half the oil in a wok or large frying pan over a high heat until it just starts to smoke. Add the egg and quickly stir-fry until just under-cooked. Remove from the wok and set aside.

Heat the rest of the oil in the wok and add the spring onions and frozen peas. Stir-fry until the peas have defrosted.

Squeeze the rice pouch a few times to break up the rice, then add the rice to the pan with the roast chicken. Stir-fry until the rice has started to crisp a little and the chicken is hot through.

Stir in the cooked egg, toasted sesame oil and soy sauce and serve.
Recipe Tips
You can cook your own rice, but make sure it has cooled properly before using, as it may become sticky if fried when hot.