Italian chicken casserole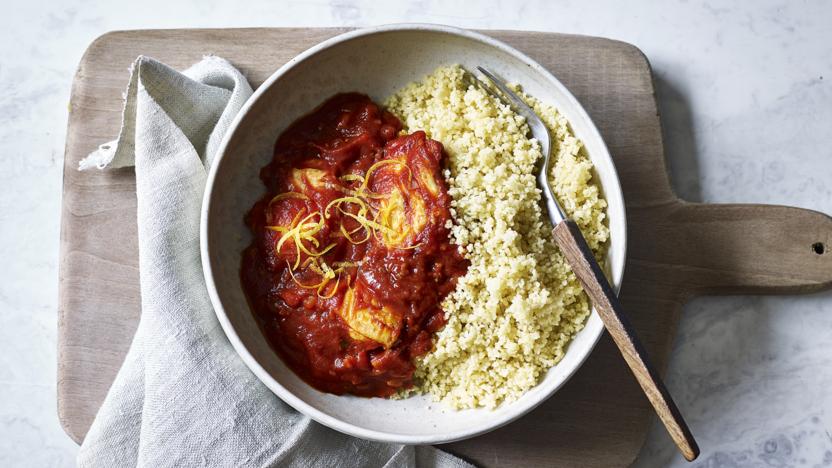 The list of recipes for a chicken casserole is quite numerous: with or without tomatoes, onions, herbs and so on. But the thing that really matters is to get a good chicken. This is one of my favourite ways to do it.
Method
Rub the chicken pieces with the lemon half. Spoon 1 tablespoon of the olive oil into a soup plate and add a squeeze of lemon juice and some salt. Dredge the chicken pieces in the mixture, then cover the plate and set aside.

Preheat the oven to 200C/180C Fan/Gas 6.

To make the tomato sauce. Heat the extra virgin olive oil in a saucepan and add the shallots, garlic, rosemary, lemon rind and the chilli. Sauté for 5 minutes, stirring frequently. Add the passata and simmer for 20 minutes, stirring frequently.

While the sauce is cooking, heat the remaining olive oil with the butter in a frying pan. Once the butter foam begins to subside, add the chicken pieces and brown them well on all sides. Pour in the wine and boil for 1 minute.

Transfer the chicken pieces to a casserole dish, sprinkle with salt and pepper and pour over the tomato sauce. Cover and cook in the oven for 1 hour, or until the juices of the chicken run clear. Serve with boiled rice or couscous.